The road back for Conor Timmins wasn't easy. But he's finally almost there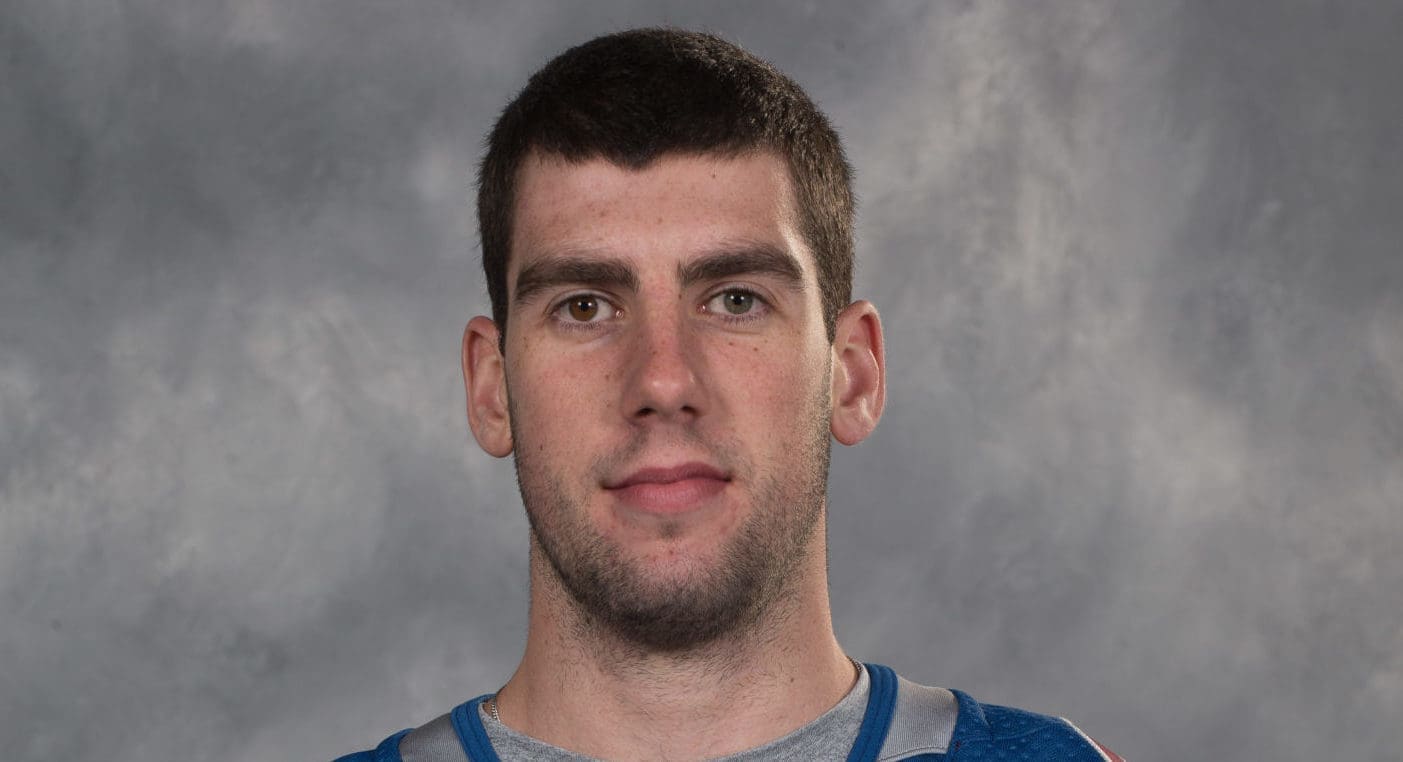 For more than 13 months, he was the guy who was occasionally seen but never heard. When he was on the ice as a member of the Colorado Avalanche organization, his jersey color was blood orange, not burgundy red. When it was time for dudes to start hitting each other, even in the mild standards of a team practice, he had to go off to a corner.
Let history record that on Wednesday, June 26, 2019, Conor Timmins was a full participant again with the Avs. No more stinkin' pumpkin jersey. No more training wheels while everyone else could ride the 10-speed with ("look ma") no hands. No more feeling like the kid who every parent warns "don't shake his hands, he's sick" at the birthday party.
Conor Timmins was on the ice today, hitting guys and diving on the ice to block shots or sweep loose pucks away. He was a player, not a bystander. Finally. It only took nearly 14 months.
"Things are progressing well."
Those were Timmins' first official words to the media today, after sustaining a concussion on May 11, 2018, in an Ontario Hockey League Finals playoff game – Game 5 – for the Sault Ste. Marie Greyhounds, off a hit from Riley Stillman – son of former NHLer and opposing coach in the series, Cory Stillman of the Hamilton Bulldogs. The hit came late in the first period in a series tied 2-2.