Watch Gabe Landeskog (and other NHL Central Division players) talk about life in the shutdown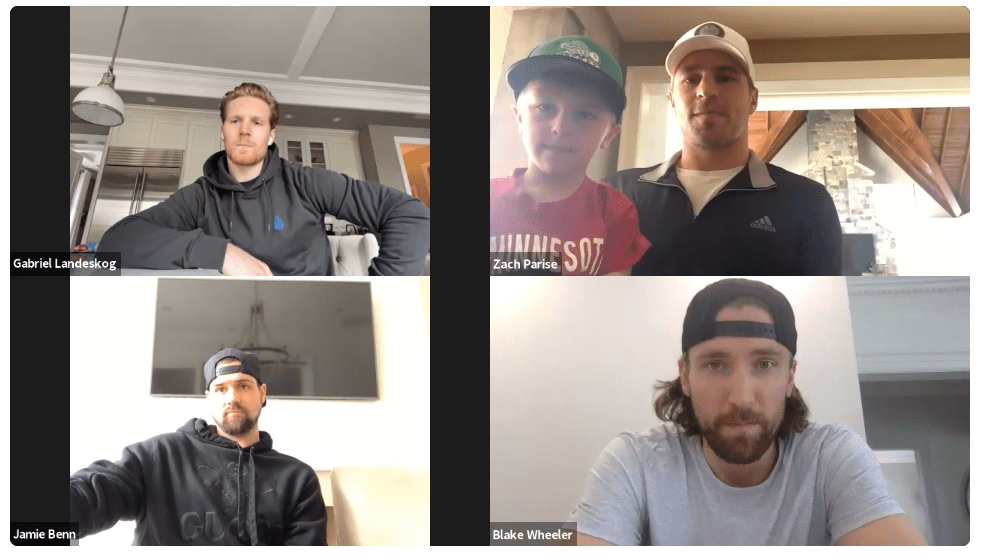 So, the captain, our captain, spoke today. Gabe Landeskog, along with Minnesota's Zach Parise (and his son), Dallas' Jamie Benn and Winnipeg's Blake Wheeler, did the Zoom, Brady Bunch, everybody-in-a-square-pattern video chat today.
I am going to give you the link to watch the whole thing, along with a transcript right next to the video, if you would like to watch it.
A couple highlights from Gabe:
He's living in Toronto, with his wife and baby daughter. Landy's wife is from Toronto, so they are living there to be closer to her family.
He said the two Avalanche players that tested positive for the coronavirus are doing well and have recovered from any symptoms.
He's been working out a little in a basement gym he installed last summer.
Click here to watch the video.