Questions and (attempted) answers on the Avalanche right now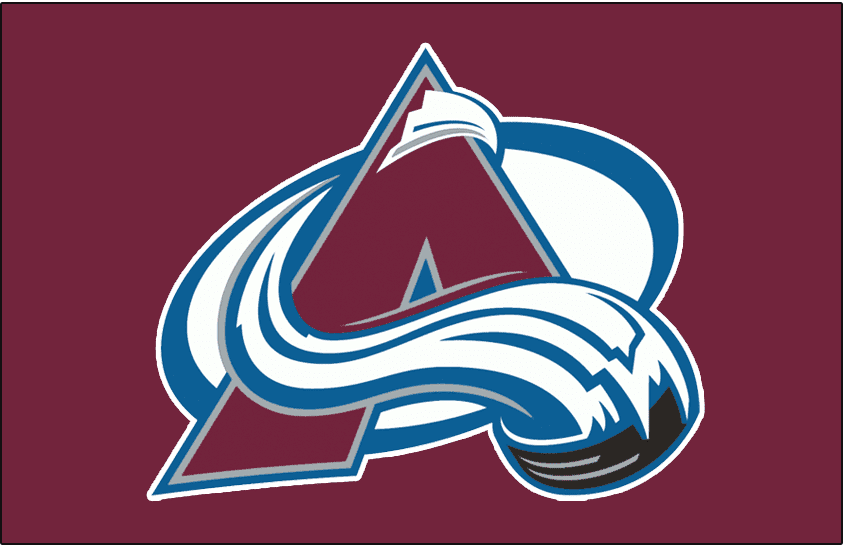 Happy Sunday everyone, hope you're safe and OK. Let's do a Q&A of sorts on the Avalanche, on May 3 during a global pandemic shutdown, where I talk to myself:
Do you think we'll have a regular season/playoff resumption? I think so, albeit without fans in the stands. It still all seems a little too weird for me to comprehend – playoff hockey with no fans in the stands. There's a transactional nature to a sporting event. People pay money to go and players compete for their approval. One half of that transaction would be gone. What would a standup comedian feel like telling jokes without any people in the venue? Hockey players – and pro athletes in other sports – are going to know a variation of what that feels like.
I like the idea of Las Vegas hosting this whole thing, as a report in the New York Times detailed. I like the idea of one city hosting this whole thing, rather than four regional sites. Too complicated, too many moving parts in four different cities. It makes the most sense, to me, to make this like an Olympic event. Athletes all in a village, sequestered away except for going to the venue, all other personnel in the same village/compound, just going back and forth to the arena and that's it. It'd be easier to contain, to secure, to administrate, for all involved.
What should the format be? Short play-in for the bubble teams, with teams 1-6 waiting in the wings. Playoff seedings 1-6 determined by the March 13 shutdown standings. Yeah, that means the Avalanche would be cheated out of a chance to win the Central Division/Western Conference over the Blues, but life isn't fair. Nothing is going to be perfect in this whole thing.
Four rounds, best-of-seven series. I don't want any shortened rounds. Whoever wins the Stanley Cup is going to have something of a taint to them ("You didn't win in a 'normal' way, there's an asterisk forever to this"), so doing shortened rounds would only ramp up the asterisk crowd even more.
Assuming the Avalanche players are all healthy and ready to play, who will play the best? I'll place my bets on Nathan MacKinnon (going out on a limb here, right?). Don't forget, he was still rehabbing an injury when the shutdown happened. Of all the players going crazy from the inaction from this whole thing, I bet MacKinnon is at the top of the list. He was having such a great season, a potential Hart Trophy season. He's so hungry for real hockey team success. He would/will have a great playoff.
What's your biggest worry about the Avalanche's chances, in whatever format a playoff happens? I will say goaltending, but maybe not in the way you might guess. I think either Philipp Grubauer or Pavel Francouz is capable of going on a big run in the playoffs and leading the Avalanche deep and/or all the way. But who should be the starter when the playoffs begin?
Grubauer was hurt before the shutdown, and Francouz played very well in his absence. But shouldn't the No. 1 guy get first dibs on the job when he's healthy again? Shouldn't he be given the right of first refusal, in a way? I think it'll come down to whoever looks best in the practice/mini-camp the team would have but that's going to be a tougher way for Jared Bednar to make a decision. It's tough to judge who the best goalie is based just on practice.
If the Avs flame out early in the playoffs, will there be any serious repercussions for existing players/coaches? I doubt it. Jared Bednar, or any NHL coach, isn't going to be blamed as much as they might have been under a normal early playoff exit. I think there will be a sense of "found money" if this thing actually happens, and that all other normal circumstances don't apply. A team will be thrilled to win the Cup. The others will be able to say "This was a messed up end of the year" and be able to somewhat legitimately use that as an excuse.
Who do you think will exit the team after this season, no matter what happens? I would say that Nikita Zadorov might be high on that list. I mean, a lot depends on whether Bo Byram and/or Conor Timmins would be able to make the Avalanche next season or not, but it would seem that he'd be a likely odd man out.
It won't shock me if Grubauer is dealt, a year before his contract expires. He'll be a UFA after next season, the final one of his contract. With Francouz signed for two more years, and the recent signing of prospect goalie Justus Annunen, you can see where things might be headed for Grubauer. Matt Nieto will be UFA after this season is over, and I think it's likely – though not prohibitive, because I think he's still a pretty good role player – that he'll depart.
Stay safe folks. Keep washing those hands.