CHN Exclusive: Vladislav Kamenev COVID-19 infection was a big factor in not going to Edmonton with Avalanche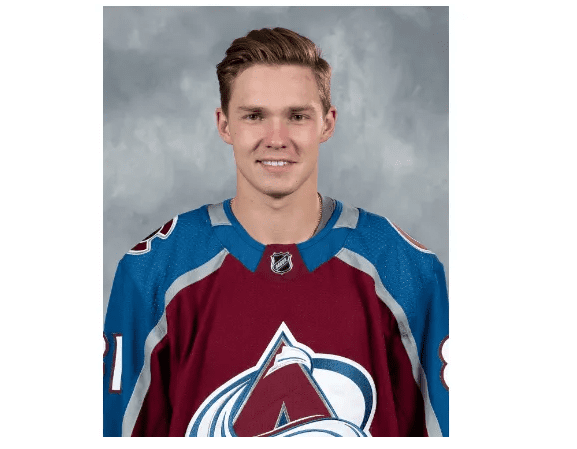 EDMONTON, ALBERTA – It didn't seem to make a lot of sense at the time. Why would a guy who played 38 regular-season games with the Avalanche, who was a good citizen in the community and well-liked by his teammates and coaches, not be selected as one of the 31 players to go to the bubble in Edmonton for the NHL playoffs? If Vladislav Kamenev could make and stay on the 23-man roster all of the regular season, why would he suddenly be unable to make an even bigger, expanded playoff roster for Edmonton?
The real reason, it turned out, had a lot to do because of medical reasons, and one of them was Kamenev's previous, recent infection with COVID-19.
Kamenev's agent, Mark Gandler, revealed to Colorado Hockey Now that his 24-year-old Russian client was infected by COVID-19 and that "it was a factor" in him not being selected. Kamenev also recently underwent an appendectomy.
"Vlad has had a long time of complete inactivity with COVID-19 followed by appendectomy. The team didn't feel he could withstand 31 games of high-intensity games," Gandler told Colorado Hockey Now.
Kamenev did participate in training camp, however, but was never on one of the top four lines. Still, it was something of a shocker when his name wasn't on the expanded roster. Gandler said Kamenev has recovered from COVID-19 and doing well. His future with the Avs is uncertain, as he is in the final year of his contract and he has yet to gain sustained, regular ice time with the Avs since coming over from Nashville in the Matt Duchene blockbuster.
Gandler denied a recent Russian report that said Kamenev would sign with a KHL club after this season. Back in March, it was revealed that three Avalanche players had tested positive for COVID-19. It is unclear whether Kamenev was one of those three, or whether he tested positive later.