Dater's Daily: Isles Fans Seem Iffy On Kadri, Pacioretty Says Country Club Atmosphere Hurt VGK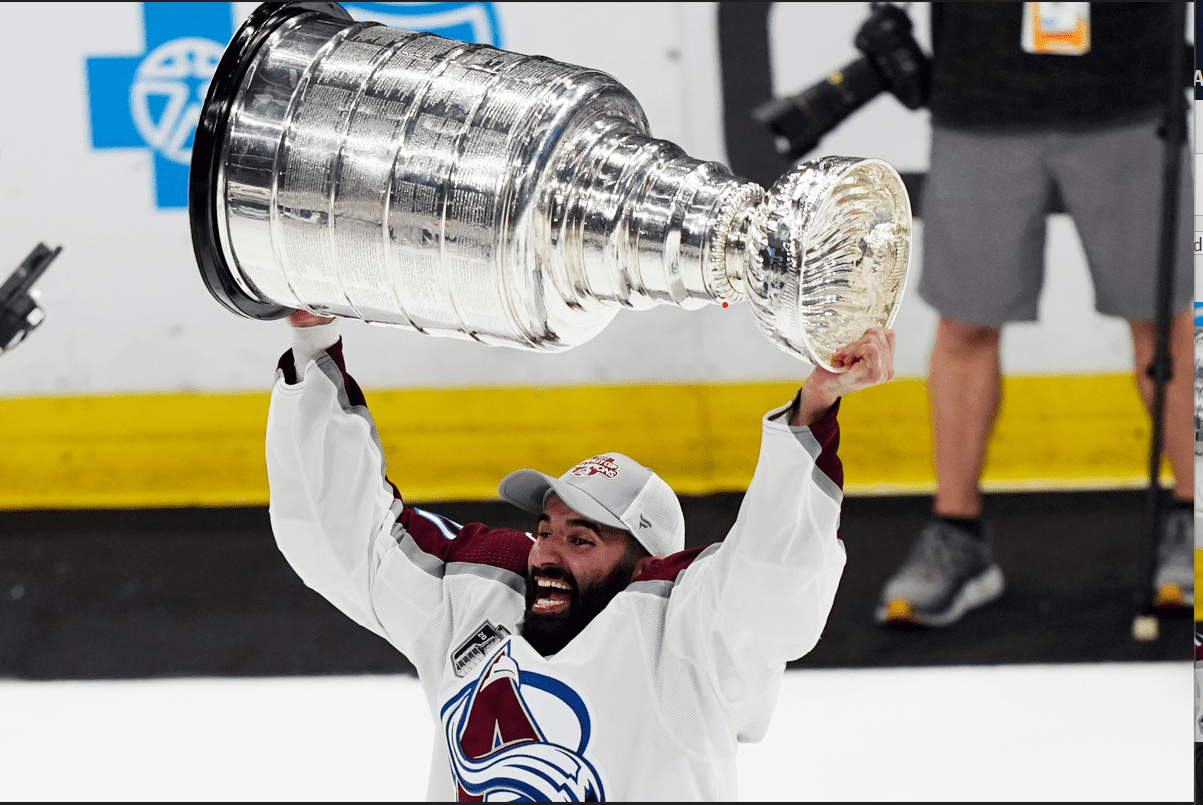 A good Wednesday to all. Another hot, sunny day in Denver on tap. Mid-90s. We're into Day 20 of the Nazem Kadri Situation, which is starting to seem unbelievable. But it's the reality. It definitely seems like the New York Islanders are the favorite to land No. 91, but I also heard that Calgary may still be laying in the weeds on Kadri.
As far as the Islanders and their fans go with Kadri, they seem pretty wishy-washy about the prospect of him signing a long-term deal with the club, mostly because of his age and the belief that he'll never match what he did this past season with the Avalanche.
Rather than post a ton of fan tweets, I'll post this one from Chris Botta, who used to be a PR guy with the Islanders before starting his own blog on the team and is definitely one of the most dialed in guys on the Islanders out there. Then, you can read fan responses to this tweet and get an idea of things:
Am I excited over the possibility of Lamoriello giving the very good natural center Nazem Kadri — 32 in October and coming off a career year with the juggernaut Avalanche — $6 mill+ per on a multi-year deal to join the Islanders? No.
You?

— Chris Botta (@ChrisBottaNHL) July 31, 2022
I don't quite get why everyone thinks the Islanders aren't a "contender" anymore. Yeah, they had a very bad year, but they made the Eastern finals the two years before that.
Max Pacioretty had some very interesting things to say about the culture in Vegas in his time there. Without saying it was an actual "country club" atmosphere, he basically called it a country club atmosphere, and that a lack of pressure and accountability from management, fans and media hurt the team in some ways (Vegas Hockey Now)
A good response to a 20% off subscription sale too. So, I'll offer it again: Want a $24.99 full-year price on a Colorado Hockey Now subscription, instead of $29.99? Use the promo code word 5off in the checkout box here to get the deal (checkout box)
The Flames signed Andrew Mangiapane to a nice three-year deal (Calgary Hockey Now)
Washington: Believe it or not, Alex Ovechkin can sing. In fact, he's been known to sing Britney Spears songs in the back of the team bus. Washington Hockey Now's Sammi Silber has the scoop.
The new AHL team in Calgary has a new name. The former Stockton Heat are now the Calgary Wranglers (Hockey News)
Reportedly, the Florida Panthers tried hard to pry Charlie McAvoy from the Boston Bruins (Boston Hockey Now)
That would have been a really dumb thing for the Bruins to do.
NYI: Stefen Rosner debunked the NHL trade rumors surrounding New York Islanders skilled forward Oliver Wahlstrom.
The (cough cough) Red Wings will honor their 1997 and '98 Cup teams this season (Detroit Hockey Now)
I've become semi-addicted to the show "Bar Rescue." I like shows like that and "Kitchen Nightmares" where someone comes in, rips the everloving bleep out of the staff and how the place is run and then turns it around.
Stay thirsty my friends.