Evan's Daily: Avalanche Goaltending Duo, Horvat Trade Talks Heating Up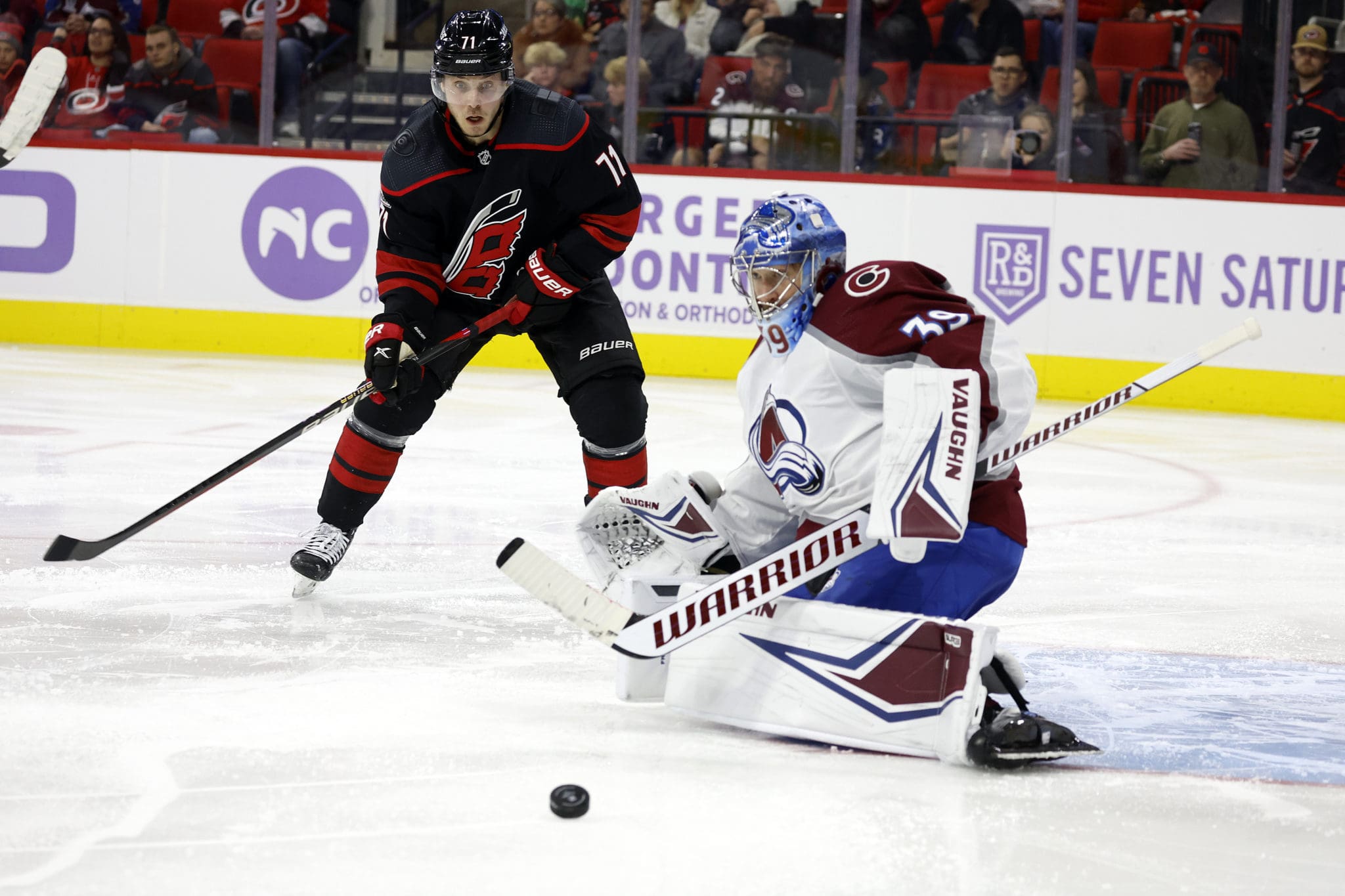 The Colorado Avalanche might have the best goaltending duo in the league, and trade talks with Bo Horvat seem to be heating up.
That, and the latest NHL news and NHL trade rumors in your Colorado Hockey Now Evan's Daily.
Colorado Hockey Now
Darryl Sutter thinks the Avalanche have the best goaltending duo in the NHL with Pavel Francouz and Alexandar Georgiev. Is he right?
Meanwhile, the Avalanche are apparently still "kicking the tires" on a trade for Bo Horvat, and talks around the Canucks Captain have started to heat up.
Still without Cale Makar, the Avalanche went into Vancouver and avoided being swept in the season series with a huge 4-1 win.
The two man advantage powerplay won the game for the Avalanche, and Mikko Rantanen's maturity was on display.
National Hockey Now
Pittsburgh: The Penguins got their starting goaltender back on Friday, and Tristan Jarry shined in their win.
Boston: The Bruins are rolling, so Connor Clifton isn't worried about a new contract just yet.
Vegas: Are the Golden Knights really that bad without Mark Stone?
Florida: Former first round pick Spencer Knight is headed to the AHL for a conditioning stint, even with Bobrovsky getting hurt the pair game.
San Jose: Maybe not at the deadline, but Erik Karlsson getting dealt in 2023 seems like a safe bet.
New York Islanders: With Mat Barzal struggling, the Islanders need a move.
Washington: Old pal Aube-Kubel is back in the mix for the Capitals.
Philadelphia: Just due to numbers, the Flyers had to send down the red-hot Sam Ersson.
Detroit: Potential trade bait Tyler Bertuzzi got injured again.
Montreal: Might be time for the Canadiens to break up Cole Caufield and Nick Suzuki.
Los Angeles: If the Kings get any goaltending, they might be a real problem in the western conference.