Avalanche Game 60 Plus/Minus: Missing Big Men, Makar Returns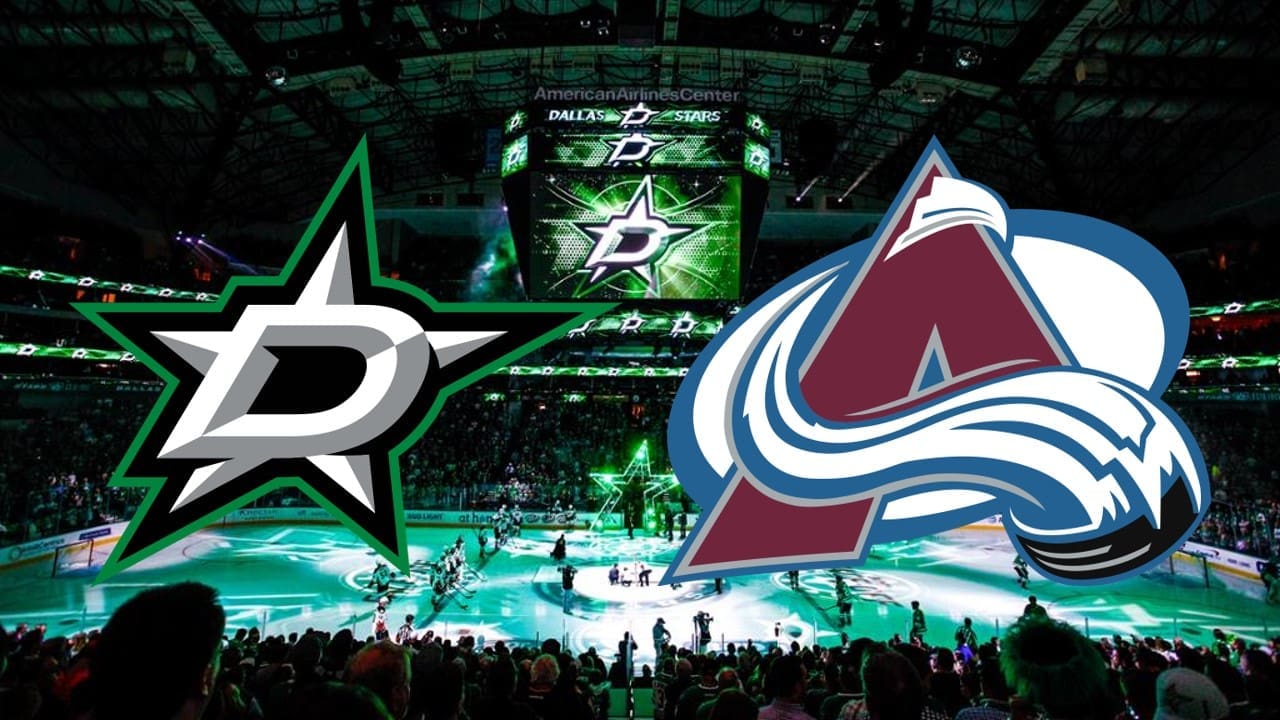 The Colorado Avalanche have lost their defensive structure.
For two straight games, they've been torched in their own end to the tune of 14 goals against. It's the first time since this franchise moved to Colorado that they've given up seven goals in back to back games. Yeah, not good.
The Devils beat them with speed and took advantage of turnovers. Against the Stars, it was a little bit of everything, but the absence of two of the largest players on the team was very obvious.
As with every game, you take the good with the bad, so time to take a look at the pluses and the minuses in the game against the Stars.
– More Defensive Issues
Boy did this look a lot like the Devils game in the defensive zone. A lot of chasing, and not a lot of checking. Multiple turnovers that led to extended zone time for the Stars, and ultimately, goals. Inability to clear the puck when it's on their stick.
The goaltending can absolutely be better, but teams are tearing through the defense of the Avalanche. And defense doesn't just mean the defensemen. Forwards have a big role in team defense, and for the last six periods, it's been ugly all around.
– Missing Manson and Nichushkin
From the drop of the puck, the Stars came out hitting. And hitting hard. Poor Artturi Lehkonen took an absolute beating all night long. As he always does, he got right back up, but the Stars clearly had a game plan, and it worked.
Josh Manson's absence was very obvious. The Stars cycled the puck at will, and nobody on the defense could stop it. The last time the Avalanche were in Dallas, Manson dropped Jamie Benn in a fight. Today, Benn kind of did whatever he wanted to do.
The Avalanche have struggled all year long when Nichushkin hasn't been in the lineup. Even with his injury issues, he's a big part of what this team does at both ends of the ice. They just have not had an answer when it comes to replacing him when he's out, and today was no different.
– Evan Rodrigues' Start
With no Nichushkin, Rodrigues got moved up to the top line. It was the perfect chance for him to get going back on a line with MacKinnon, who he had chemistry with earlier in the year. Great, right?
It lasted, quite literally, four shifts.
On his second shift, he failed to clear the puck and took a penalty, but it didn't matter, because the Stars scored before the Avalanche even touched the puck. On his fourth shift, Heiskanen's shot got right past him when he failed to get in front of it.
That was all Bednar needed to demote him to the fourth line in place of Denis Malgin. About that…
– Denis Malgin
It didn't go a ton better for Malgin. On the fifth Stars goal, which essentially ended the game, he missed a pass to MacKinnon by about five feet. It ended up behind Georgiev about three seconds later. And then in the third period, he held onto the puck too long in front of his own net, lost it, and the Stars scored again.
That right wing spot on MacKinnon's line was cursed against the Stars.
– Lars Eller
Eller struggling on Wednesday night should not have been a surprise. He showed up 15 minutes before warmups, and it's a surprise he even played.
Today, he didn't look all that much better. He took a penalty early in the game, which is something he struggled with this year. He flubbed passes all night long, including a chance in the offensive zone when he could have gotten a clear shot off. It just wasn't a good game for him.
That being said, it's still too early to judge him. Manson struggled when he first came over last year. Some players step in immediately with no issues, and other players take time. I'm not sure if he'll ever be a fit in Colorado, but it's too early to say one way or the other right now.
+ Sam Girard
Was it his best defensive night? Probably not, but he played a role in all three of the goals for the Avalanche. In 25 games in 2023, he has 20 points. He has as many even strength points as Makar this year. I know he's not perfect, but he's obviously been much better since the calendar year turned over.
+ Evan Rodrigues' Finish?
Another ugly game for Rodrigues, as we discussed above, but he scored in the final minutes of the game. A meaningless goal when you look back at the game itself, but when you look at the bigger picture, hopefully this can at least kick start him. It was his first goal since the All-Star break, and only his second point. With no additional pickups at the trade deadline, they really need him to start producing again.
+ Makar Makes it Through a Game
For the first time since Jan. 28, Makar made it through a game without having to leave due to injury. As far as we know, at least. It certainly wasn't his best game, but he played and made it through, so it's a start.