Nathan MacKinnon out three weeks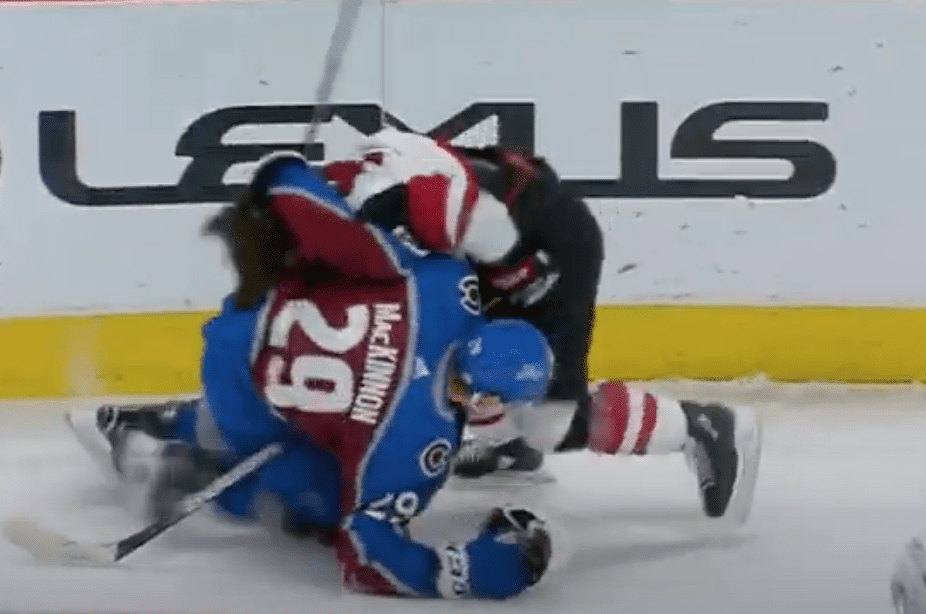 Nathan MacKinnon? Out roughly three weeks, coach Jared Bednar said today.
Coach Bednar says Nathan MacKinnon is out "give or take 3 weeks". Lower body injury vs Columbus. pic.twitter.com/LCMaz0lVrO

— Marc Moser TV (@RadioMoser) November 10, 2021
Oh, and Sam Girard is now questionable for tomorrow's game with Vancouver too, Bednar added. Some kind of possible new injury.
Are we having fun yet, Avs fans?
It is starting to feel like this season might have a curse on it. Just too many sudden, shocking injuries to their best players. But, it is what it is.
Nathan MacKinnon apparently suffered the injury Saturday in Columbus. It's a lower-body injury, one that required "tests" to diagnose. I'm not going to speculate what it is, because anytime I do, it's wrong.
J.T. Compher is your new No. 1 center for now. Valeri Nichushkin will be back tomorrow at least, and skate at second-line left wing with Nazem Kadri and Andre Burakovsky. Cale Makar will return tomorrow.
So, there's some good news, Avs fans.
Are we having fun yet?