Avalanche vs. Golden Knights, Preseason Game 2: Lines, Starting Goalies & How to Watch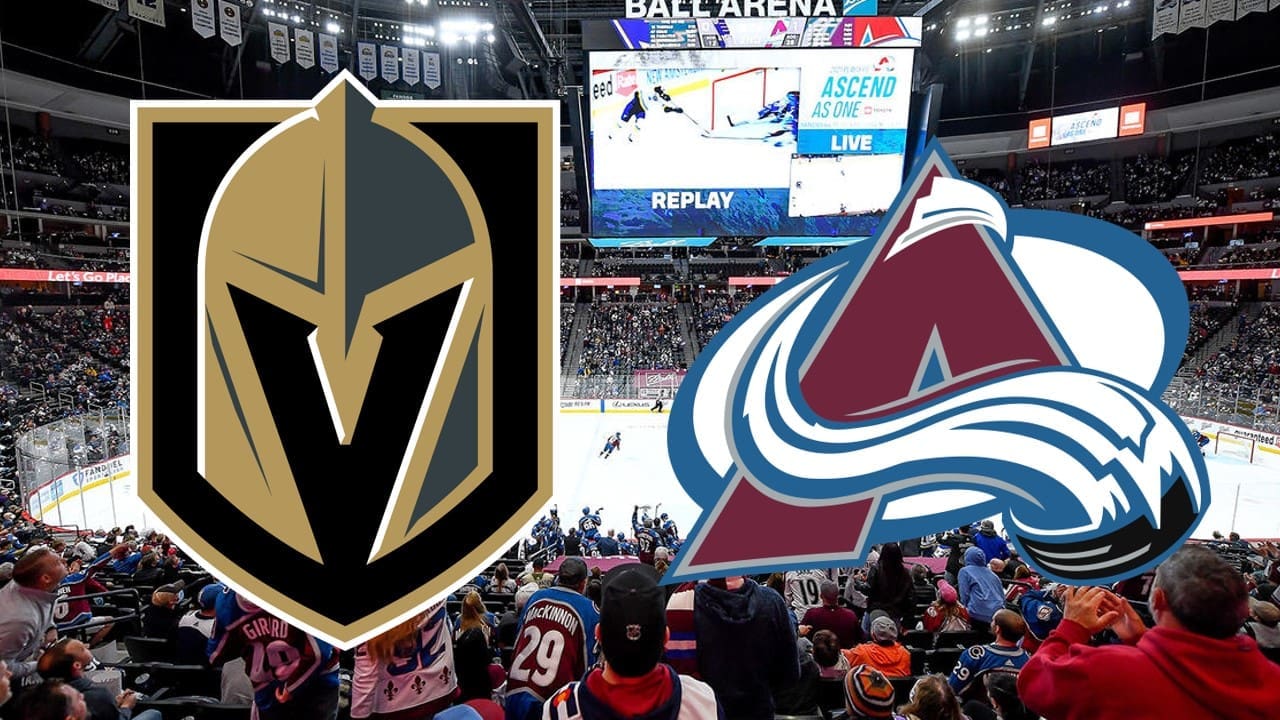 It's game two of the NHL preseason for the Colorado Avalanche, as they'll take on the Vegas Golden Knights on Monday night.
The Golden Knights are bringing some bigger players to Colorado, while Avalanche fans will get their first opportunity to see some new acquisitions in action Monday. While there were no line rushes at morning skate, I'd expect Jonathan Drouin and Ryan Johansen to play together. It wouldn't surprise me if Oskar Olausson gets a shot on the other wing to show what he can do. If not Olausson, it could be Jason Polin.
This morning, I spoke to Jack Ahcan and Ivan Ivan. I'll have more on Ivan in the coming days, but he can't wait to get a preseason game under his belt.
"It's really exciting," Ivan said of playing tonight. "It's almost like a dream come true. It's a great experience for me."
His parents back home in the Czech Republic will likely stay up to watch the game, even though it starts at 3 AM locally.
It's a little different situation for Ahcan. The 26 year old defenseman signed with the Avalanche on the opening day of free agency, and there's a real chance he plays NHL games this year for the team. He came to development camp for the Avalanche when he was in College, and nearly signed with the organization after college, but it wasn't meant to be until this summer.
"Once I hit the free agent market, it was kind of a no brainer (to sign here)," Ahcan told me.
Jared Bednar has made it clear the Avalanche have their top 6 defensemen, but are looking for someone to fill that 7th spot. Could it be Ahcan?
"It's always kind of been one of my things, just make management have to make a tough decision," Ahcan said. "Come in, work hard, and you never really know what happens. If I'm here, that's awesome. If not, I'm still loving it and Loveland is a great spot too."
Lineups
Lineups for tonight. #VGKvsCOL #GoAvsGo pic.twitter.com/K5u9BhGaQs

— Conor McGahey (@ConorMcGahey) September 25, 2023
Alexandar Georgiev will start, and based on Bednar's comments last night, he'll probably play the whole game.

PP1: Johansen, Drouin, Olausson, Polin, Byram

PP2: Ivan, Jedlicka, LOC, Meyers, Ahcan

— Evan Rawal (@evanrawal) September 25, 2023
Special Teams (Last Season)
Colorado Avalanche Power Play: 24.5%
Colorado Avalanche Penalty Kill: 79%
Vegas Golden Knights Power Play: 20.3%
Vegas Golden Knights Penalty Kill: 77.4%
How to Watch
TV: NHL Network, Altitude
Radio: Altitude Sports Radio 92.5
Game Time: 7:00 PM MST