Avalanche Waive Veteran Defenseman; Did Sam Malinski Make The Team?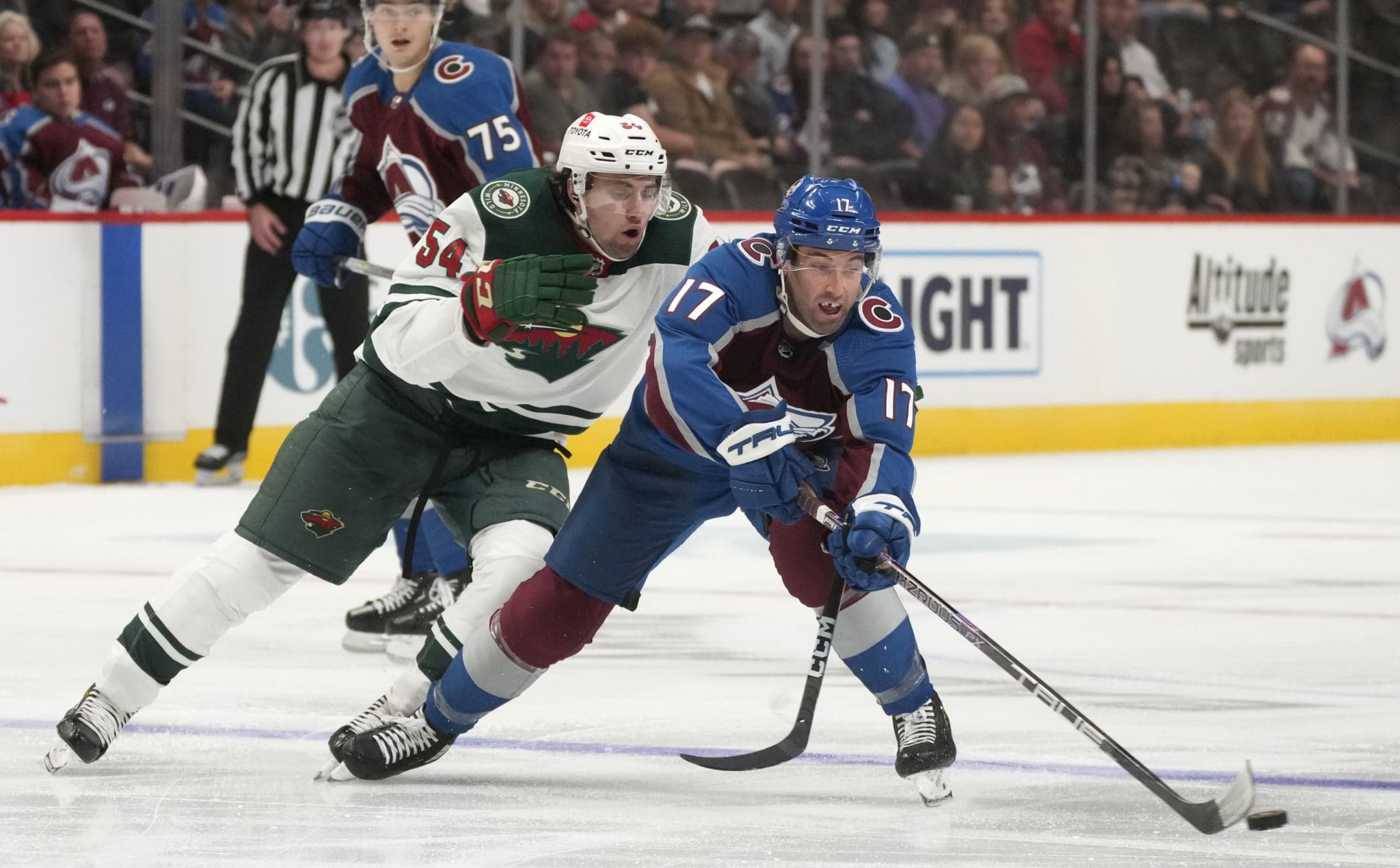 In a move that comes as a slight surprise, the Colorado Avalanche placed veteran defenseman Brad Hunt on waivers Saturday afternoon. If he clears waivers Sunday, he'll report to the Colorado Eagles for training camp.
In addition to waiving Hunt, the Avalanche also waived defenseman Jack Ahcan, who was signed as a free agent over the summer.
Why is this move a little surprising? Through training camp, Hunt looked to be the best option available to fill the role of seventh defenseman on the team. The 35 year old played 47 games for the team last year, chipping in with some timely goals during the second half of the season.
Assuming Hunt and Ahcan clear waivers and head to the Eagles, the seventh defenseman on the team is Sam Malinski…for now.
The Avalanche don't have to get down to a full roster until Monday, and there is still time for moves to be made. Malinski does not have to clear waivers, and if Hunt and Ahcan clear, the Avalanche will have a lot of flexibility to do what they want on defense.
Colorado could still look to the waiver wire for a seventh defenseman, if someone was to catch their eye. On Saturday, a few defensemen with NHL experience were placed on waivers (Jakub Zboril, Riley Stillman, Cale Fleury), but there's nobody that really jumps out. I'd expect more to hit the waiver wire Sunday, as teams look to cut down to their final rosters.
If the team really does decide to start the year with Malinski as their seventh defenseman, it would be both a huge win for the 25 year old defenseman, and a big surprise.
Malinski, to my eye, hasn't quite looked NHL ready in the preseason games he's played in. Even with the puck on his stick, he's looked tentative, which has led to mistakes. He also doesn't really fill a role if he's in the lineup, as he wouldn't be someone you use on the penalty kill, and he's not taking anyone's spot on the powerplay.
Before the final preseason game, Jared Bednar was lukewarm on Malinski's camp.
"I think he's had a couple preseason games where he's been really good, and a couple of preseason games where he's been not so good," Bednar said. "The consistency side of it has got to improve, but he certainly has a great set of tools and started to use his strengths more as camp's gone on."
Conventional wisdom would say the team wants Malinski playing games in the AHL, as opposed to sitting in the press box, but we're not talking about a 20 year old defenseman here. Given he's 25, the staff may prefer working with him every day to see if they can help develop him in practice.
I guess this is a long winded way of saying that I don't think the roster is set on defense just yet. There's still time for moves to be made, and nothing would surprise me at this point. If nothing else, the Avalanche are going for maximum flexibility with their roster.
The Avalanche return to practice on Sunday afternoon, and CHN will be there with all the updates.