Avalanche Locker Room: O'Connor Ties Sakic Record, Team Started 'Working Harder'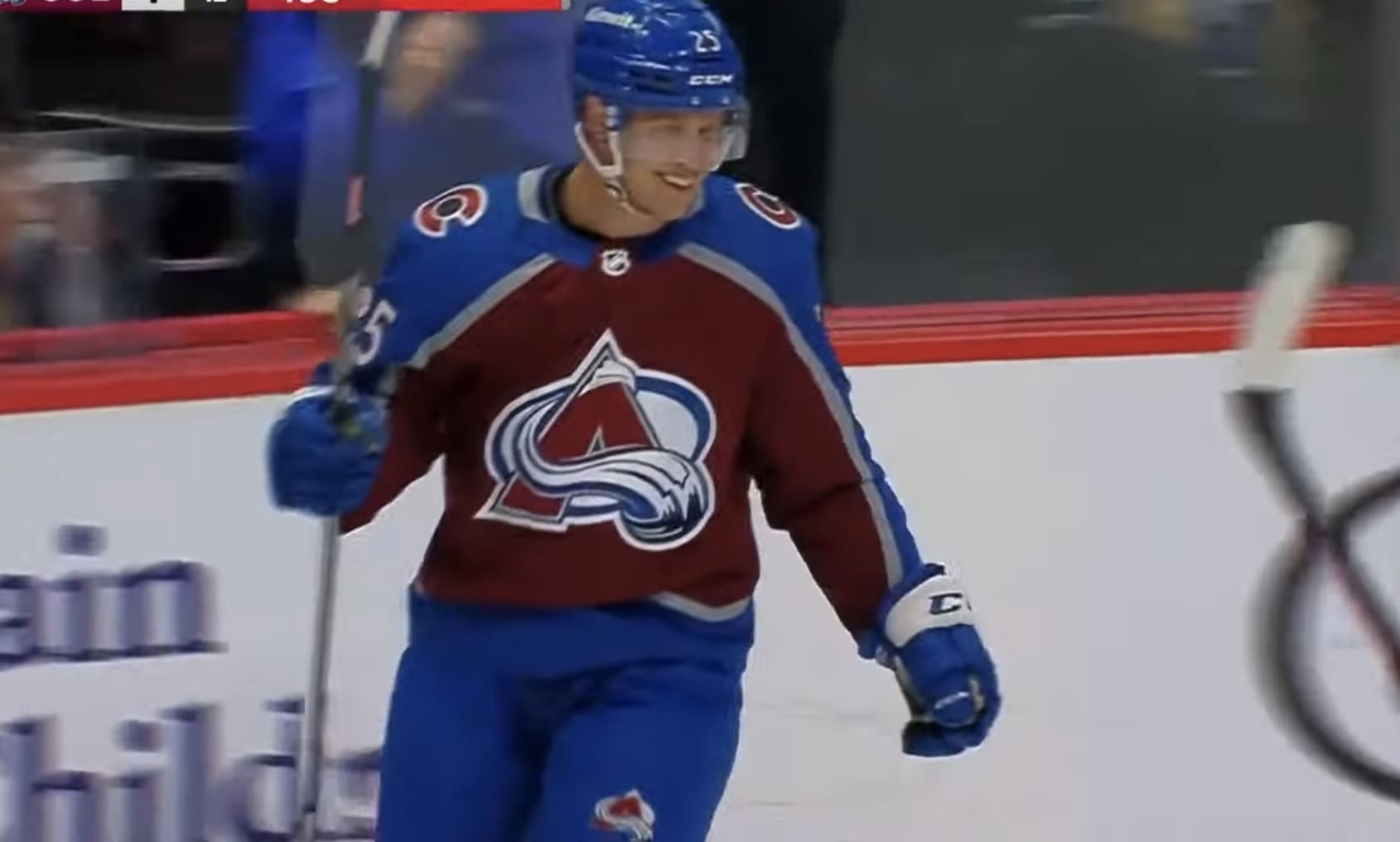 Whenever someone accomplishes something that only Joe Sakic has done in a Colorado Avalanche uniform, it's very newsworthy.
On Saturday, Logan O'Connor scored a shorthanded goal for the third straight game. Only Sakic has registered a shorthanded goal in three consecutive games in Avalanche history, and that happened all the way back in 1998.
Give a read to what O'Connor, Jared Bednar, and Ryan Johansen had to say after Colorado's 6-4 win over the Hurricanes.
O'Connor on another shorthanded goal
"It's always nice to score shorthanded, especially consecutively, but Cogs made a great play again tonight. It's always been someone else making the play to give me the opportunity. It's a team effort, unit wise, and like I've said before, our penalty kill has been good so far."
O'Connor on tying a Joe Sakic Record
"I've seen him around a bit here. He's a bit of a legend."
Johansen on what changed when the team was trailing
"I think we just got a little sloppy for a little bit. Give Carolina credit. Great hockey team. They made some plays, and then I felt like we turned it up and took over the game. That's what you need to do."
Johansen on his second goal with the Avalanche
"Yeah, I was just sitting on the backside where, if he put it to the net or shot it or tried to hit me backside like he did, I was just in a spot to tap it in."
Bednar on what changed when his team was trailing
"I don't know. I think we started working harder, because all of the sudden the game was in jeopardy. The first period was played relatively low event. I certainly didn't think we came out and imposed our will on them early. But the start of the second period, they started to outwork us. We were missing assignments on the defensive side of it, giving up too many scoring chances, taking penalties, that happened again and it happened again and then I think we finally woke up a little bit. Flipped up the lines a little bit, and things started to work in our favor."
Bednar on O'Connor
"He's one of the hardest working guys we got, and he's competitive as can be. He wants to win, and he'll accept any role and whatever tasks you give him. He's just happy to try and help and do his best while he's doing it. Need to drag that out of our entire roster, that type of mentality."
Bednar on special teams coming through
"When you play teams like that, special teams are extra important."
Bednar on splitting up Avalanche stars MacKinnon and Rantanen
"Yeah, they weren't creating anything. So I mean, you get two of your best players, two of the best players in the world and you're not creating any chances, you've got to try something else. And they were great afterwards. I mean, they both scored after. I thought they were great after that. Sometimes it's just a mental block and they need a little boost."
Bednar on the start for the Avalanche
"We've done a good job to start the year. I'm happy with the results, but I know that it's nowhere near as good as we can play. We're going to keep pushing to get there as quick and as fast as we can, to get to the top of our game and then be able to maintain it, and then really hone in on the habits."
Bednar on Byram's slow start
"We all know what type of player he could be. He can be a dominant player. Right now, he's not there. He's struggling a little bit. He's struggling with the foot speed of the game, his reads, his timing's off, and that's why he's getting caught with some penalties. So, he's got to find a way to get himself going and respond, and we'll help in any way we can."