Avalanche vs. Blues, Game 13: Lines, Starting Goalies & Quotes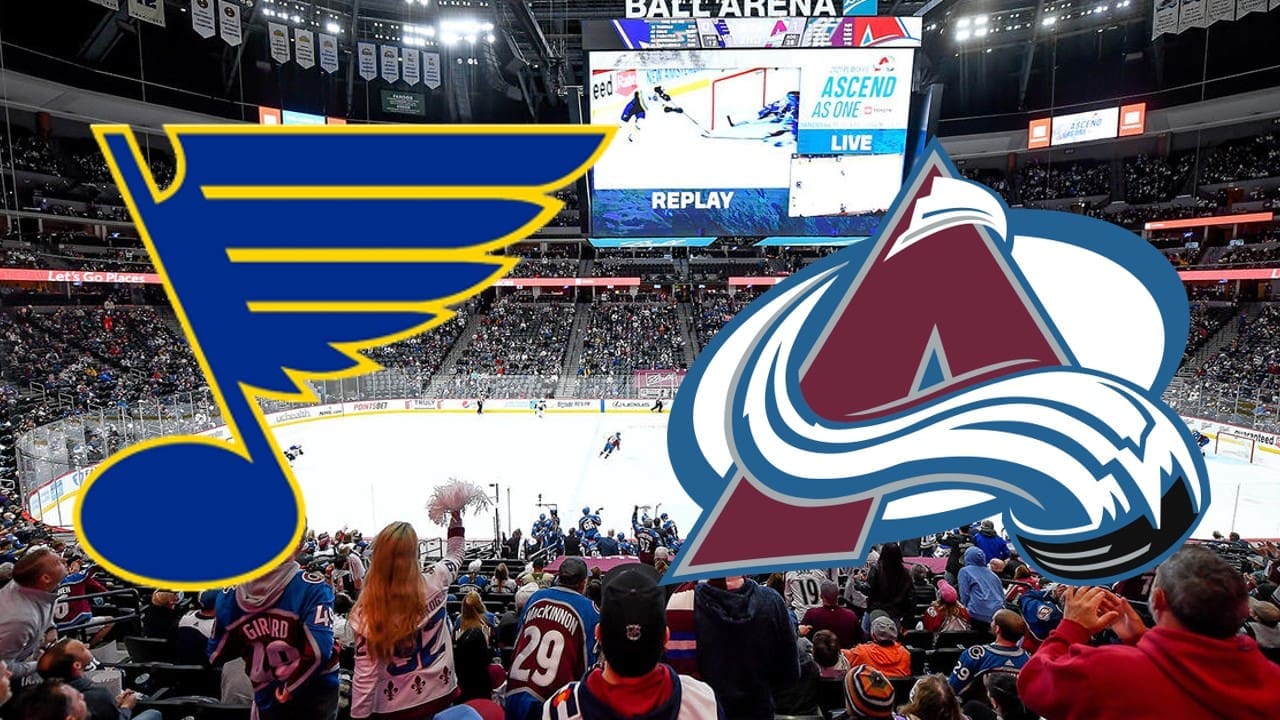 Two days after losing at home to the Seattle Kraken, the Colorado Avalanche will look very different when they take on the St. Louis Blues.
The Avalanche, who have been relatively healthy to start the season, suffered some injuries on Thursday that will impact their lineup against the Blues. Andrew Cogliano, who took a hit from behind late in the third period, will miss Saturday's game. Jared Bednar said after morning skate that they're hoping it's more of a day-to-day situation with Cogliano, and that he won't miss much time.
The greater loss, however, is top line winger Artturi Lehkonen. The Finnish winger will miss "weeks" after taking a scary fall into the boards on Thursday. Replacing him in the lineup? That won't be easy.
"He does everything," Mikko Rantanen said of Lehkonen. "He's good on the powerplay, he's good on the penalty kill. He's a very versatile player and trustworthy, and never really makes mistakes, so it's gonna be a big loss."
As for what the lines will be, your guess is as good as mine. The Avalanche don't run line rushes at morning skate, so what they roll out against the Blues is a total mystery. Jonathan Drouin might get another opportunity to play with Nathan MacKinnon on the top line, but we won't know until morning skate.
The situation was made even more complicated by Colorado calling up defenseman Caleb Jones after morning skate. All six defensemen were healthy and accounted for at morning skate, so it's possible the Avalanche run seven defensemen tonight. The other option is putting Kurtis MacDermid into the lineup.
Alexandar Georgiev will be back in net for the Avalanche. He has had a save percentage under .900 for six consecutive starts.
Although they lost at the last second on Thursday, Rantanen likes the way the team is trending after the last two games.
"I think we are definitely playing with more intensity and defensive habits are a lot better," he said. "Obviously, there's still a couple of mistakes happening, but those happen usually every game a little bit. As long as we can limit those down and play like we did the last two games on the defensive zone, I think we're going to have a good chance to be successful."
The Blues will be going with almost the exact same lineup they used in Colorado last week. The only difference is Scott Perunovich will replace Tyler Tucker on defense. Jordan Binnington will be in net again. He's bounced back early in the season after a couple of down years.
I'm sure the fans in Ball Arena won't give it to him the business at all tonight…
Expected Colorado Avalanche Lines
Jonathan Drouin – Nathan MacKinnon – Mikko Rantanen
Riley Tufte – Ryan Johansen – Valeri Nichushkin
Miles Wood – Ross Colton – Logan O'Connor
Tomas Tatar – Fredrik Olofsson –
Defense
Devon Toews – Cale Makar
Bowen Byram –  Sam Girard
Jack Johnson – Josh Manson
Caleb Jones
Goalies
Alexandar Georgiev
Ivan Prosvetov
Expected St. Louis Blues Lineup
Buchnevich – Thomas – Kapanen
Saad – Schenn – Kyrou
Vrana – Hayes – Toropchenko
Neighbours – Sundqvist – Blais
Defense:
Leddy – Parayko
Krug – Faulk
Scandella – Perunovich
Goalies:
Jordan Binnington
Special Teams
Colorado Avalanche Power Play: 17.4%, 20th in NHL
Colorado Avalanche Penalty Kill: 88%, 3rd in NHL
St. Louis Blues Power Play: 2.9%, 32nd in NHL
St. Louis Blues Penalty Kill: 72.7%, 26th in NHL
How to Watch
TV: ESPN+, Altitude
Radio: Altitude Radio 92.5 FM
Game Time: 7:00 PM MST