Taylor Hall is a Late Scratch for Devils – but there is no deal with the Avalanche. Not yet anyway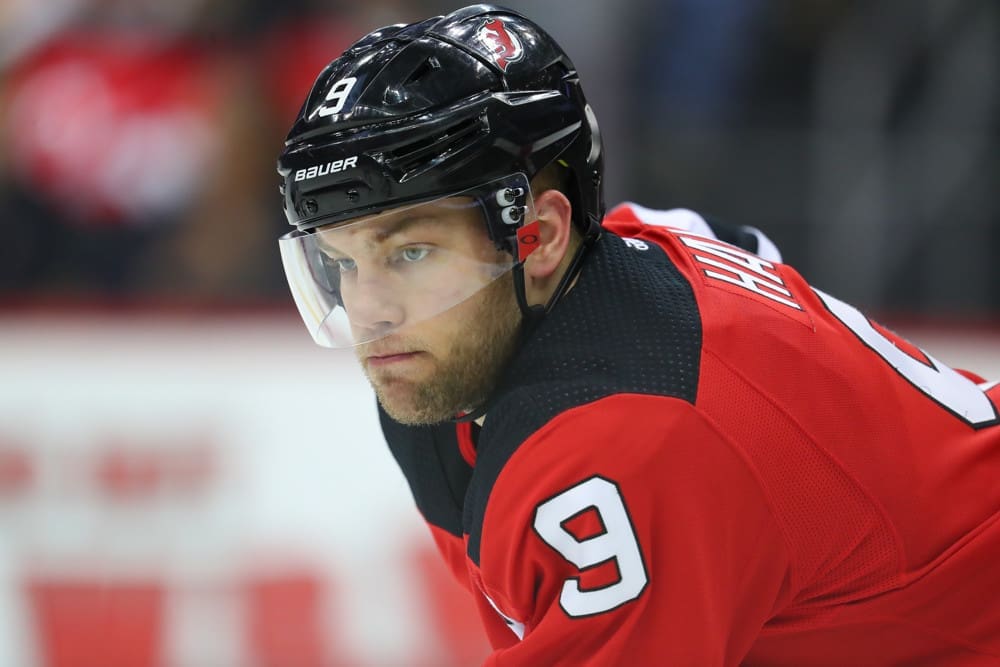 Quite the bit of palace intrigue here at the Pepsi Center tonight.
Taylor Hall took warmups with the New Jersey Devils before their game with the Avalanche. His name was on a lineup sheet handed out to us media folk minutes before puck drop. Then, his name was announced as a scratch. And, basically that set off a frenzy that, as I write this, is ongoing.
Here is what I know right now: there is no official trade between the Avs and Devils. Joe Sakic and Chris MacFarland watched the first period of the game in their usual spot. They were not scrambling around. They came out of their room, after the first period, with looks of absolute calm on their faces. I said hi to both of them. They said hi back and just went on their leisurely way (they didn't stick around to chat, but that's not unusual).
None of the Avs' PR personnel, who I would think would have been scrambling around, not in their usual perches for the first period if some big trade happened, were doing so. It was…business as usual here.
Now, obviously, Hall is going to be traded somewhere soon, almost certainly before the Dec. 19 NHL trade freeze. I talked with Hall earlier this morning, with his comments on the ongoing trade rumors here.
There were no late scratches of any Avs personnel for this game. There were no late scratches of any Colorado Eagles top players tonight, in their game against San Diego.
If the Avs are on the verge of some big Taylor Hall trade – or already have made one – then all of their top management personnel are very good actors. Or, maybe he's just going to another team. None of the media types around the Devils – team broadcasters, etc. – seemed to have any idea what's going on with Hall.
I'll update this story if anything happens….