Nathan MacKinnon tips off anticipated Avs/Nordiques third jersey colors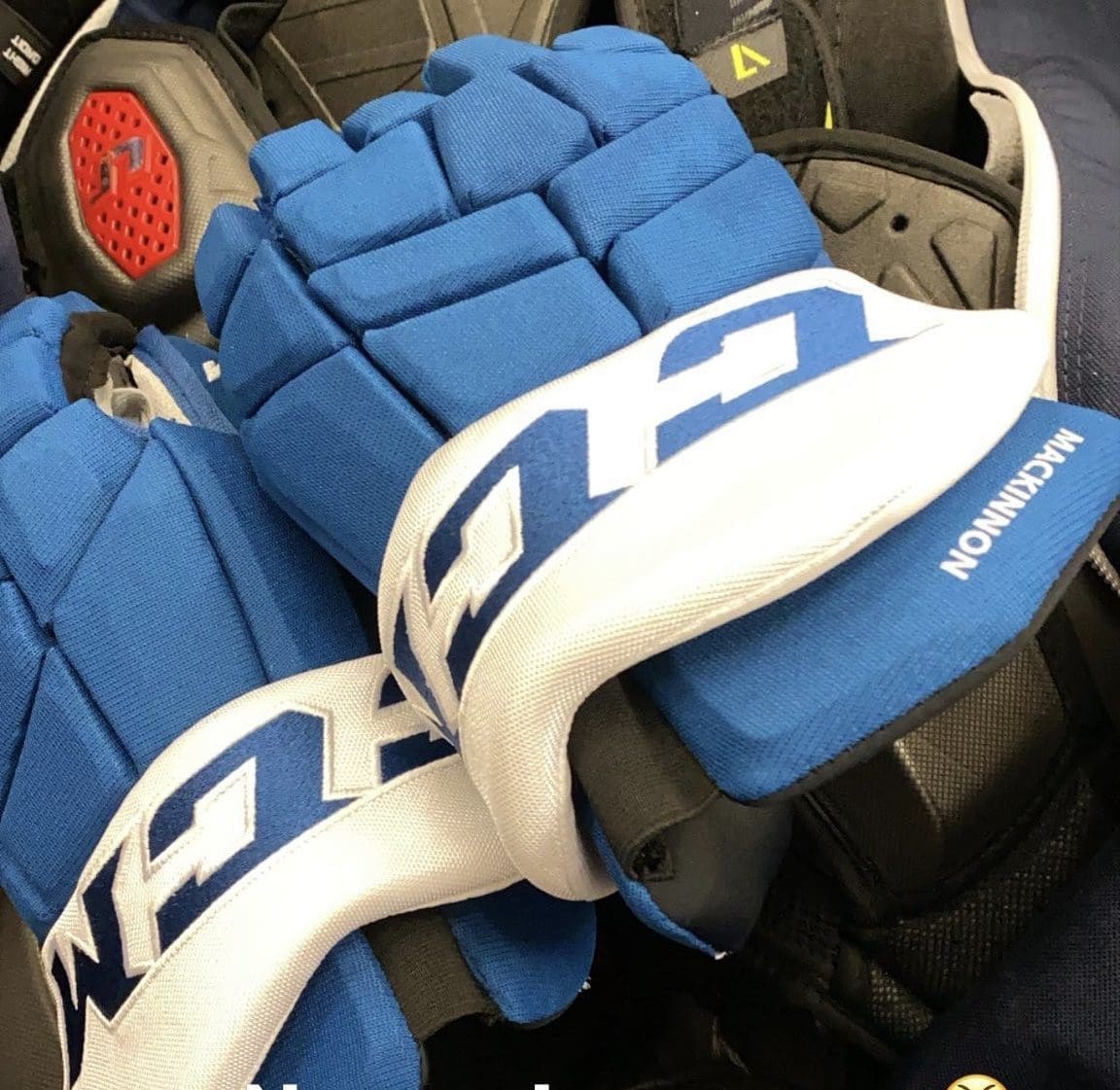 The Instagram feed of Nathan MacKinnon had a new post today, one that appears to be a foretelling of the anticipated Avs third jerseys for next season – which would be a homage to the team's former identity as the Quebec Nordiques.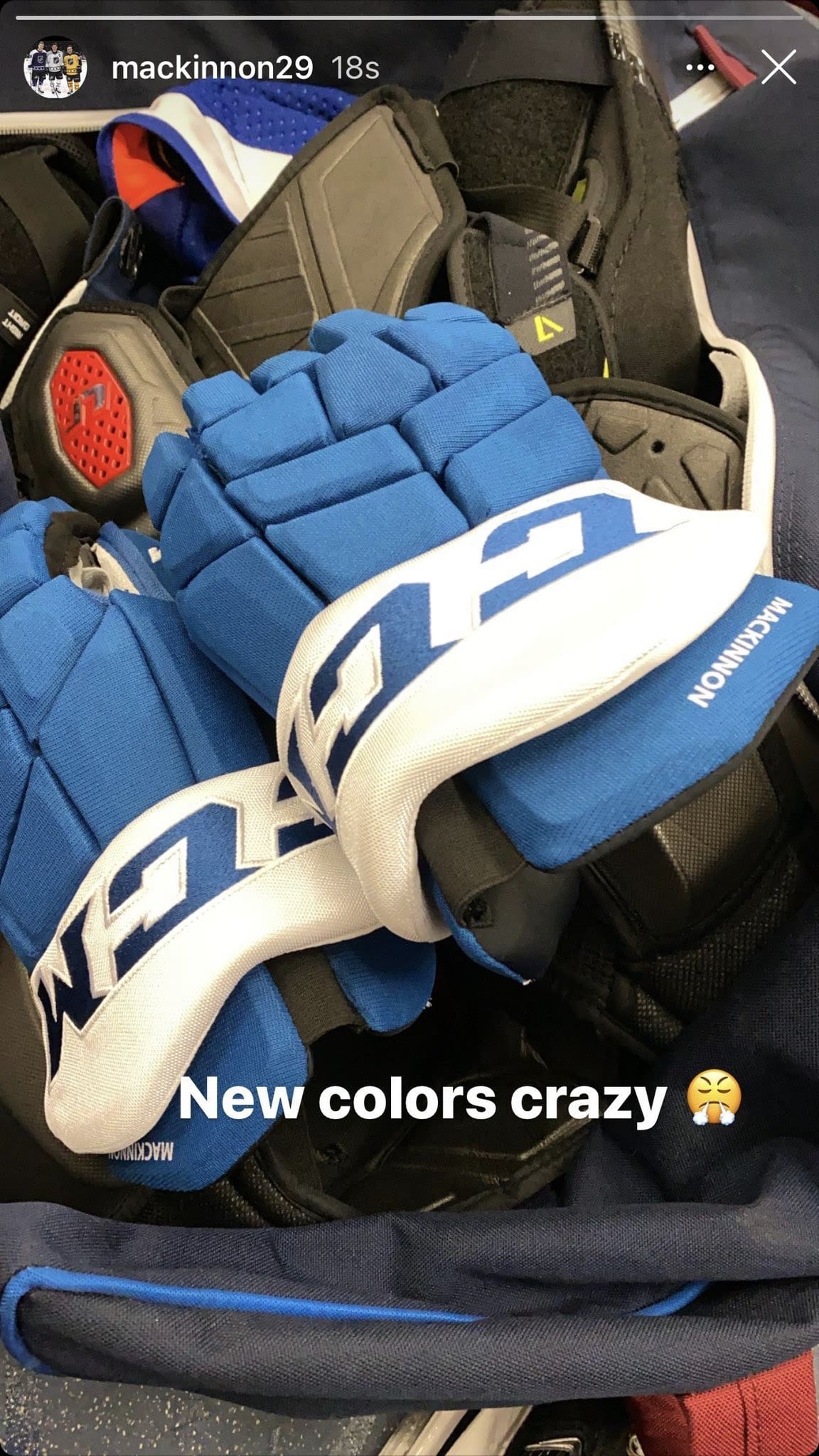 Those, obviously, are just gloves. But they are the exact baby-blue color of the old Nordiques, and the Avs have essentially admitted already that they are planning to introduce a third jersey that would pay homage to the Nordiques in this, the 25th year of the Avs being in Denver.
Those jerseys will be HOT sellers I'm sure. My 16-year-old son is an avid jersey collector, especially of the Avs and he's already bugging me about these. He's already got two MacKinnon jerseys, along with a Landeskog and a Makar. He also has a Forsberg MoDo jersey that I got him when I was actually in the MoDo team store in Sweden in 2014. I also shelled out quite a few pennies to get him a Wayne Gretzky vintage jersey while in Edmonton for the playoffs.
Looks like MacKinnon has already gotten an early shipment from CCM on at least the gloves. That post, by the way, is part of his "story" – meaning you can only see it if you click on his profile photo. It lasts for a few seconds, then disappears.
I'm not an Instagram guy, so I had to have that explained to me.
I actually have an Instagram account, but I never use it. After Facebook and Twitter, I'm social media'd out by that point. Also, get off my lawn. But seriously, it's just too much for an old man like me.