Pete DeBoer on Ryan Reaves match penalty: "Nobody was hurt on the play" (UPDATED)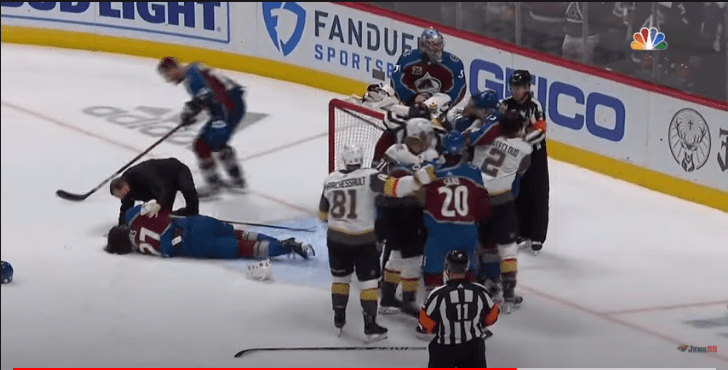 A day later, it doesn't look any better. Ryan Reaves completely tried to hurt Ryan Graves, kneeling on his head with the full force of his body. Graves was down for quite a while, hurt. But apparently, Ryan Reaves is totally clean and nobody was hurt on the thing. So says Vegas coach Pete DeBoer.
"It's not hard to defend Ryan Reaves. He's one of the cleanest tough guys I've seen in the league in my 12 years. His gloves never came off and no body was hurt on the play." -DeBoer

— SinBin.vegas (@SinBinVegas) May 31, 2021
DeBoer actually said that in his Zoom call this morning. Right, nobody was hurt on the play.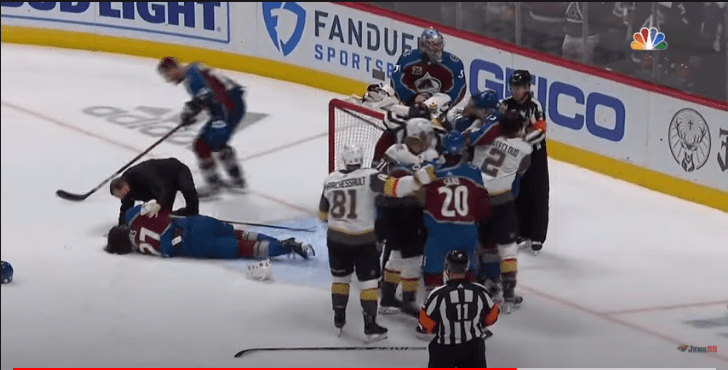 It's the classic "Their guys are dirty, and our guys are good boys who never try to hurt anyone" from an NHL coach. DeBoer said Graves hit a "defenseless" Mattias Janmark. I don't agree. Janmark was facing Graves, but was looking away, admiring his pass. He should have been more aware of Graves coming. Yeah, the hit was a bit late, which is why Graves got an interference penalty. But Janmark wasn't defenseless.
You know who was defenseless? Ryan Graves, having his head squashed into the ice by the full force of Ryan Reaves' 6-2, 225-pound body.
Just in to the CHN newsdesk: Gary Bettman has upheld the eight-game suspension to Nazem Kadri. Kadri, Colorado Hockey Now has learned, will appeal a second time, to "neutral discipline arbitrator" Shyam Das. Both sides will split the cost of the arbitrator and Das' ruling will be final and binding.
Kadri has served three games of the eight-game suspension so far.
As I write, we still don't know if Reaves will face a hearing of any kind. The longer we don't hear anything, the more I'll think Reaves will skate by – again.
UPDATE: Reaves will have a hearing – not an in-person (Zoom) hearing though, so if Reaves gets anything at all, I doubt it would be more than 1-2 games. Also, the NHL Department of Player Safety twitter feed lists Reaves' actions last night "roughing" and a "misconduct." References to "intent to injure" have been scrubbed. So, here we go – different rules for different folks. Don't be shocked if the "clean" Mr. Reaves gets just a fine.
Here's Bednar's response to DeBoer's quote: "That's the one play I just thought was out of the context of the game. Graves is down and in a vulnerable position and just stays on top of him. … I didn't like the play. That's my opinion."