WATCH: Landeskog Moving Better, Johnson Pushing the Pace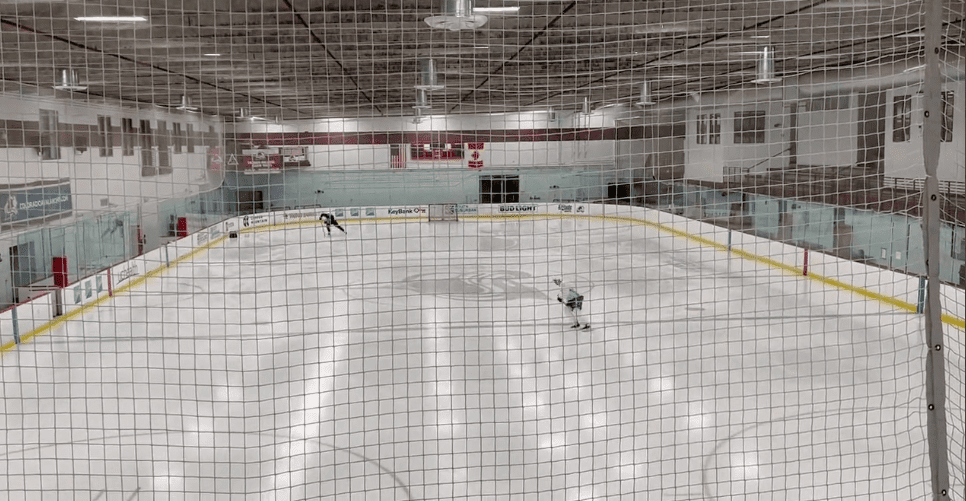 While the rest of the Colorado Avalanche are up in Montreal preparing to take on the Canadiens, both Gabriel Landeskog and Erik Johnson stayed back in Denver to continue rehabbing their injuries.
Both continue to make progress, but Johnson certainly looks like the one who will be returning to the lineup sooner.
I will say that this is the best I've seen Landeskog move since he got back on skates three weeks go. The progress is there, even if it's been a little slower than maybe fans were hoping for. At this point, it's still unclear if he will return to the lineup this season.
For Johnson, his progress has been wild. Just the other day, Jared Bednar said he was "ahead of schedule" in his rehab. The original timeline on his injury was 8-10 weeks. He was injured on Feb. 11, which was a little over four weeks ago.
At this point, it's just a matter of waiting for his bone to heal. He continues to get x-rays and MRI's to make sure that's the case. Given the way he's skating, Bednar indicated he could jump right back into the lineup immediately once he's medically cleared.
Take a look at some video I snapped from their skate today at Family Sports. Landeskog even took time out to wave to some kids, and hand out pucks. That's why he's the captain.
Landeskog is still a man of the people. He notices a young child while skating and gives him a wave.

A minute later, he brought them some pucks. pic.twitter.com/aqzRCcpDE6

— Evan Rawal (@evanrawal) March 13, 2023
To date, this is the most I've seen Landeskog push it. Even if it's slow progress, it's progress.

EJ just looks like he's waiting for medical clearance. Bednar said the other day they need to make sure the bone is healing, waiting on X-rays for that. pic.twitter.com/DnSRSLoabu

— Evan Rawal (@evanrawal) March 13, 2023