Evan's Daily: Reassessing The Trade Deadline, NHL Draft Rankings, Maple Leafs on The Brink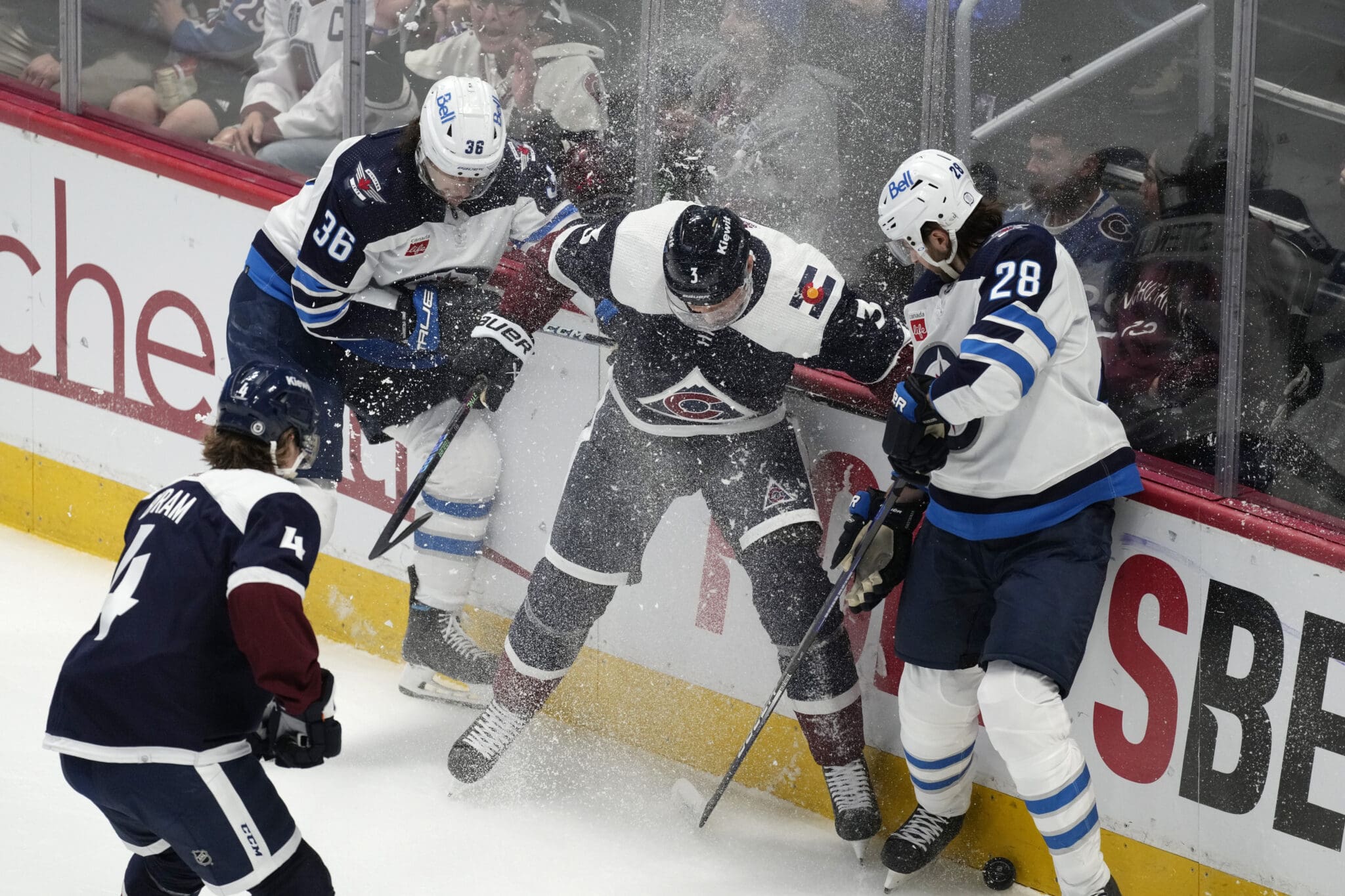 With the Colorado Avalanche not playing, we took a look back at their NHL Trade Deadline and reassessed how their trades look now.
Around the NHL, the Maple Leafs are on the brink of elimination (already) and Dallas might be in trouble if Miro Heiskanen is hurt for a while. And with the under-18's complete, Montreal Hockey Now released their updated draft rankings.
All that and more in this Monday edition of Evan's Daily.
Colorado Hockey Now
With the season now over, do the trades the Avalanche made before the NHL Trade Deadline look better or worse? One of the trades I really liked at the time looks a little worse now just because of the performance of the veteran they picked up.
On Monday, we'll take a look at the unrestricted free agents on the Avalanche and who they should bring back.
NHL Draft
On Monday night, we'll find out who will win the Connor Bedard sweepstakes. But there's more players in the NHL draft than just Bedard. Over at Montreal Hockey Now, where they've had a close eye on all draft eligible players, they put together their ranking of the top 64 players in the draft. Take a look at the draft rankings here.
NHL Playoffs
Dallas lost Miro Heiskanen on Sunday night before getting completely blown out in Game Three by the Kraken. Heiskanen never returned to the game, and if he is hurt, the Stars are in big trouble.
Jordan Eberle turned on the spin cycle for that goal 🔄 pic.twitter.com/mwfKqdmqz9

— Sportsnet (@Sportsnet) May 8, 2023
Who else is in big trouble? The Toronto Maple Leafs. The Florida Panthers are now one game away from the Eastern Conference Finals after winning in overtime Sunday night.
Just an incredible play by Sam Reinhart on the winner. The goal is nice enough, but the delay and zone entry in the neutral zone are just perfect.
REINHART WITH THE SWEET WRAP AROUND 🚨 pic.twitter.com/lrrGMBXv0K

— B/R Open Ice (@BR_OpenIce) May 8, 2023
Unlike the Maple Leafs, the Devils found a way to get back in their series, dropping eight goals on the Hurricanes to win Game Three.
Taking a look at the first two games from the Golden Knights perspective.
National Hockey Now
BHN: The Boston Bruins have a lot of UFA's, and "big roster changes" are coming for the best regular season team in NHL history.
LAHN: No more excuses for the Kings. Their prospects have to step up.