Avalanche Game 7 Plus/Minus: Were There Any Positives?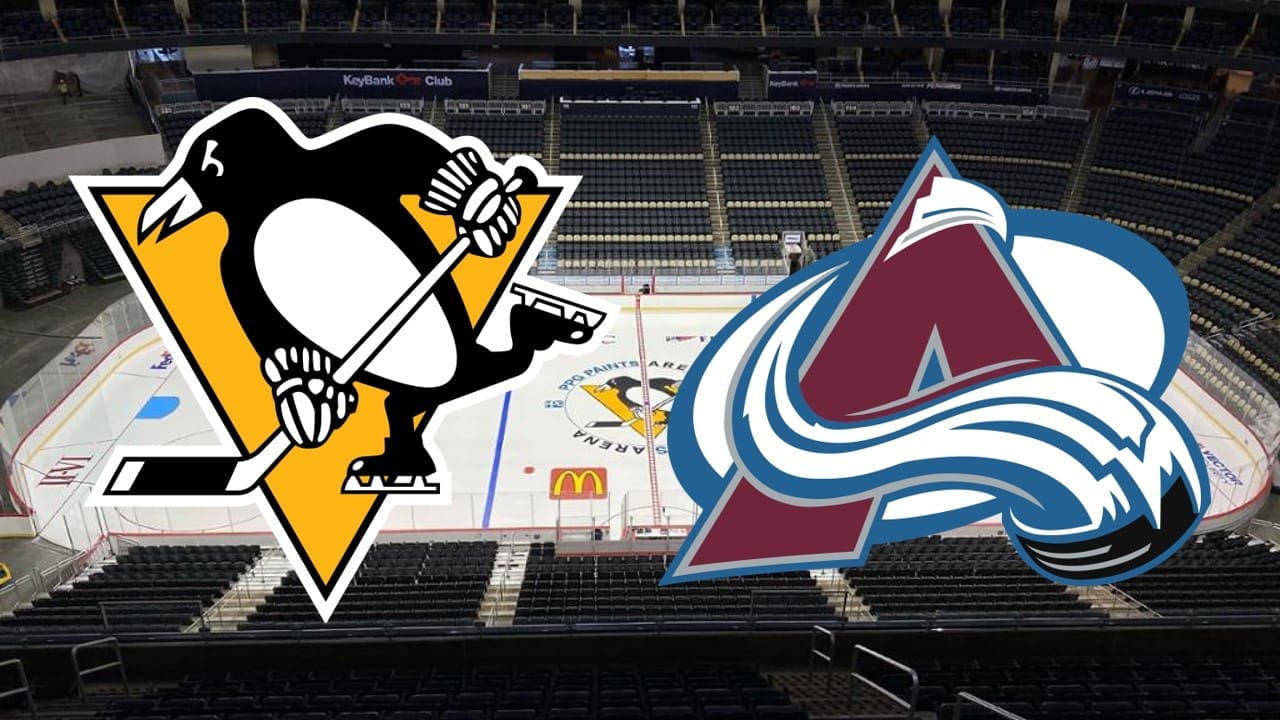 As with every game, you take the good with the bad, so time to take a look at the pluses and the minuses in the game against the Penguins for the Avalanche. Except in this one…were there any real positives?
– Pretty Much Everyone
Sure, a few players were better than others, but for the most part, this was an absolute stinker of a game from every player on the roster. I'll single out a few that really stuck out as having a rough night, but make no mistake, almost the entire team was poor.
These types of games are rare, but they do happen.
It's normally very difficult to get the puck away from Cale Makar. On Thursday night, it wasn't all that difficult. In the second period, he had it taken off his stick very easily as the last man back, and Georgiev had to bail him out. And when he wasn't having it taken off his stick, he was giving it away (like a lot of his teammates). Just a rough night overall, and honestly, it could be one of the worst games he's played in an Avalanche uniform.
The kicker was how poor the powerplay was, and he played a role in that. He didn't register a shot on net, and had major issues getting his shot through. At the end of the second period, he was wide open with a chance to take it to the net. Instead, he tried to force a pass to Johansen, who was easily covered. That summed up his night.
After a game this poor, it wouldn't surprise me if he goes off on Sunday afternoon.
– Sam Girard
Girard has had a tremendous start, but this was easily his worst game of the year. Lots and lots of turnovers. I get what he was doing on the first goal by the Penguins, trying to block the passing lane. The problem was that there was no one behind him for the Penguins forward to pass to, so he just left his skates for no reason. It's a bit of bad luck that he swept the puck right to Reilly Smith, but it is what it is.
Big Val was the one player who had his legs under him all night long. On the first shift of the game, he should have drawn a penalty, because Letang's stick definitely took out his feet. Effort wasn't an issue with him. Even then, he made some mistakes with the puck like his teammates. On the 2-on-1 he had in the first period with Lehkonen, I would have preferred he shoot that puck, but he tried to force a pass across and it didn't come close to connecting.
– Nathan MacKinnon
To be honest, I don't think either of the Nova Scotia guys had that great of games. Even though Sidney Crosby scored late (on a gift from MacKinnon), he had quite a few turnovers. MacKinnon got his shot attempts, as he usually does in a game, but none of them seemed particularly dangerous.
– Josh Manson and Jack Johnson
This pair had a pretty ugly night, capped off by a horrific shift in the second period that led to the Lars Eller goal. Johnson was slow to react to a lot of plays, and Manson is just so aggressive with his reads that it doesn't take much to beat him sometimes. He got burned early in the game, but was saved by the crossbar. I see what he was trying to do by corralling the puck on the Eller goal, but it's a risky move and it burned him there.
– 5V5 Offense From The New Guys
Ryan Johansen has been a nice addition to the powerplay, but we're 7 games in, and the only new addition that has a 5v5 goal is Fredrik Olofsson. I don't think anyone could have seen that coming.
Jonathan Drouin is getting his chances, and was a part of some of the better chances for the Avalanche on Thursday night, but he's not finishing. Ross Colton has looked better the last few games, but is snakebitten around the net. Given how much he's being paid, the points will have to start coming soon. Tomas Tatar has had his moments in the top six, but he has ONE SHOT ON GOAL in seven games. That's a little alarming.
The good news is that the team is 6-1 and these guys haven't really hit their stride at 5v5, so there's plenty of room for improvement…assuming they hit their stride at some point.
– Turnovers
Holy cow, this was one of the ugliest games I've seen from the Avalanche in recent memory when it came to managing the puck. I think all four of the Penguins goals came off turnovers by Colorado. Just poor decisions all over the ice from the entire team.
– PP1
It was bad. The Avalanche had their chances to get into this game, but the powerplay was quite poor, and the first unit led the way. They were sloppy, and no one seemed to be on the same page. They've been good lately, but not on this night.