Avalanche Game 10 Plus/Minus: Nichushkin's Worst? Total Collapse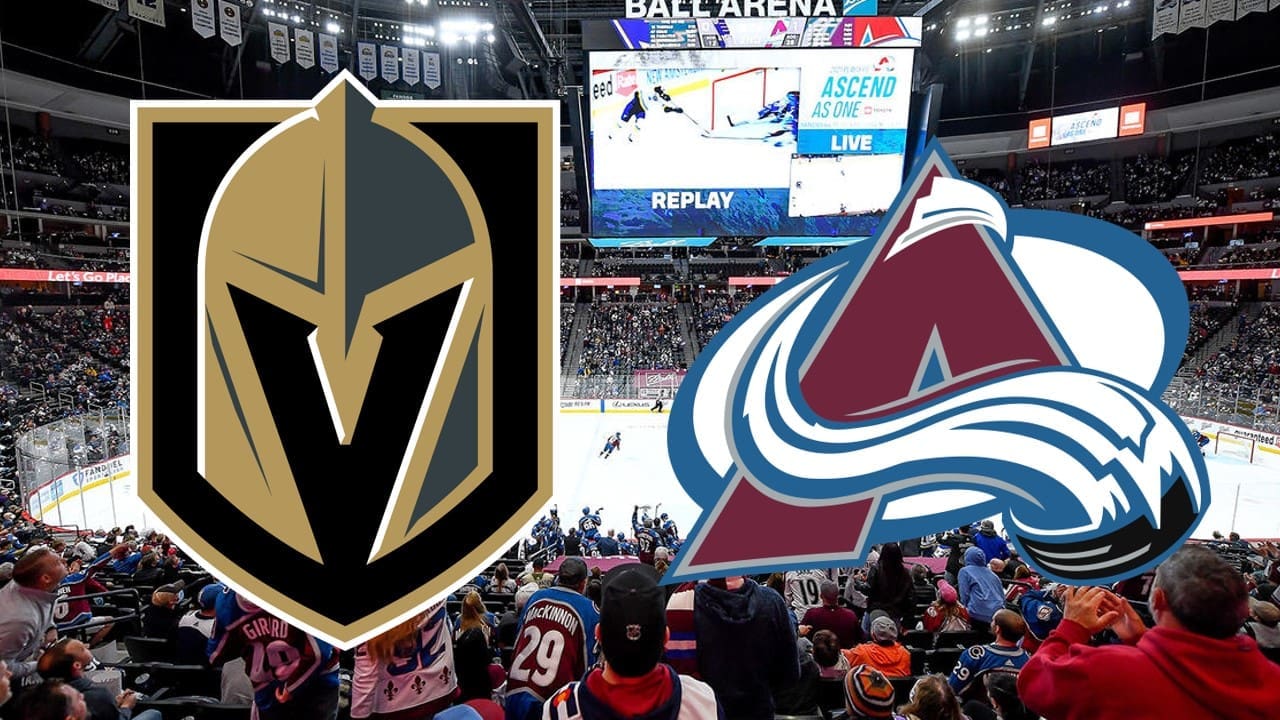 As with every game, you take the good with the bad, so time to take a look at the pluses and the minuses in the game against the Golden Knights for the Avalanche. Once again, not much positive to take from this game.
The Avalanche actually started this game off pretty well, especially at even strength. Sure, they weren't getting a lot of high-end scoring chances, and were mostly kept to the perimeter, but if they were patient and stuck with it, they could have kept this thing interesting.
After Vegas got their second goal, the wheels completely fell off, and the team collapsed. The discipline with the puck vanished, and it sure looked like the effort did as well for a lot of the guys. We're 10 games into the season, but this still looks like a team that has zero chemistry whatsoever. It's still really early, and there's plenty of time left in the season, but I expected to see a bit more chemistry at this point.
– Alexandar Georgiev
Georgiev looked really good in the first period, but after that, nothing looked comfortable. Yes, the Avalanche gave up some high-end chances to the Golden Knights, but at some point, you need your goaltender to make a save and bail you out a little bit. After Eichel's goal halfway through the second period, Georgiev looked unnatural trying to make saves. The fact that Jared Bednar left him in there for all seven goals is a little bizarre.
Team defense could certainly stand to improve, but we're looking at four of the last five games where he's given up at least four goals. With no Pavel Francouz around, the team can't really afford to have Georgiev go through a big slump.
– Valeri Nichushkin
That might have been the worst game I've ever seen Valeri Nichushkin play.
Actually, on second thought, it was. It definitely was the worst game I've ever seen him play.
I loved Val's game early in the season, but like a lot of the team, it has faded in a big way. He's arguably the best defensive forward on the team, but it sure didn't look like it on Saturday. He lost his tracking on the first Eichel goal, made a horrific turnover on the third Vegas goal, and after that, he lost his spot on the second line. Good on Bednar for dropping him down and recognizing that it wasn't his night.
+ The Third Line
Do I have to say something nice?
The trio of Miles Wood, Ross Colton, and Logan O'Connor was far and away the best line on the night for the Avalanche. They couldn't finish, which might be an issue if they stay together with any consistency, but they brought the energy and kept the puck in the Vegas zone the majority of the night. I would love to see them take the puck to the net a bit more, as a lot of the chances they created came from the point, but they were working.
Even then, both Colton and O'Connor ended up taking some pretty bad penalties, so it wasn't a perfect game.
I guess the big question is – is this a third line, or more of a fourth line?
 – MacKinnon's Turnovers
Nathan MacKinnon had some of the best opportunities on the night, but his play with the puck left a heck of a lot to be desired. He turned the puck over along the wall on the first Vegas goal, but that wasn't his only one of the night. At one point, he went behind the back in the defensive zone, giving it right to the Golden Knights. Luckily for him, they turned it right back over, but you can't have him making those decisions.
He's an elite player, but like everyone else, he's stuck in a bit of a rut right now. It won't last forever.
I cannot be convinced that Cale Makar is close to being 100%.
I would love to say the ice was really bad, but I didn't see anyone else just falling down out there without any help. The play on the first goal by Vegas was really awkward, and he never looked the same. It doesn't look like he's got anywhere near the same burst that a healthy Makar has. We still see the occasional burst, as we did last game, but they're few and far between.
Is there any chance the team decides to give him some time off? Would that even do anything? He had an entire summer off, but still came back and didn't feel comfortable declaring himself 100%. The schedule is about to get a lot more intense, so we'll see how they handle it from here.
– Where's The Offense?
Jared Bednar gave Jonathan Drouin and Tomas Tatar last game off, but gave them a big opportunity to come back in the lineup and show what they can do.
The Avalanche got shutout again.
It's not all on those two, but right now, it's not working. I will defend Bednar in that I think it was the right move to get both of them back in, from an organizational perspective. I probably would have gone back to Riley Tufte myself, but I may be a far less patient man. They signed both of these guys to be NHL players for them, so you can't just give up on them this early. That being said, there's no way Tufte isn't in the lineup on Tuesday, right?
It's hardly on just those two guys. Ryan Johansen doesn't have a point at even strength this season. Nichushkin doesn't have an even strength goal. Colton and Wood each have just one even strength point so far. The offense is non-existent at the moment on the road.
Luckily for the Avalanche, they get to stay home for a little bit here, but getting outscored 15-0 in three road games isn't just on a few guys. It's on everyone.
+ Josh Manson and Bowen Byram
I had to throw another positive in there, but I liked Manson's game most of the night. That's two games in a row I've been pretty happy with him. He's been quite good on the penalty kill this year. Byram was also carrying the puck and getting more involved offensively.