Pavel Francouz Done For The Season; Avalanche Sign Veteran Forward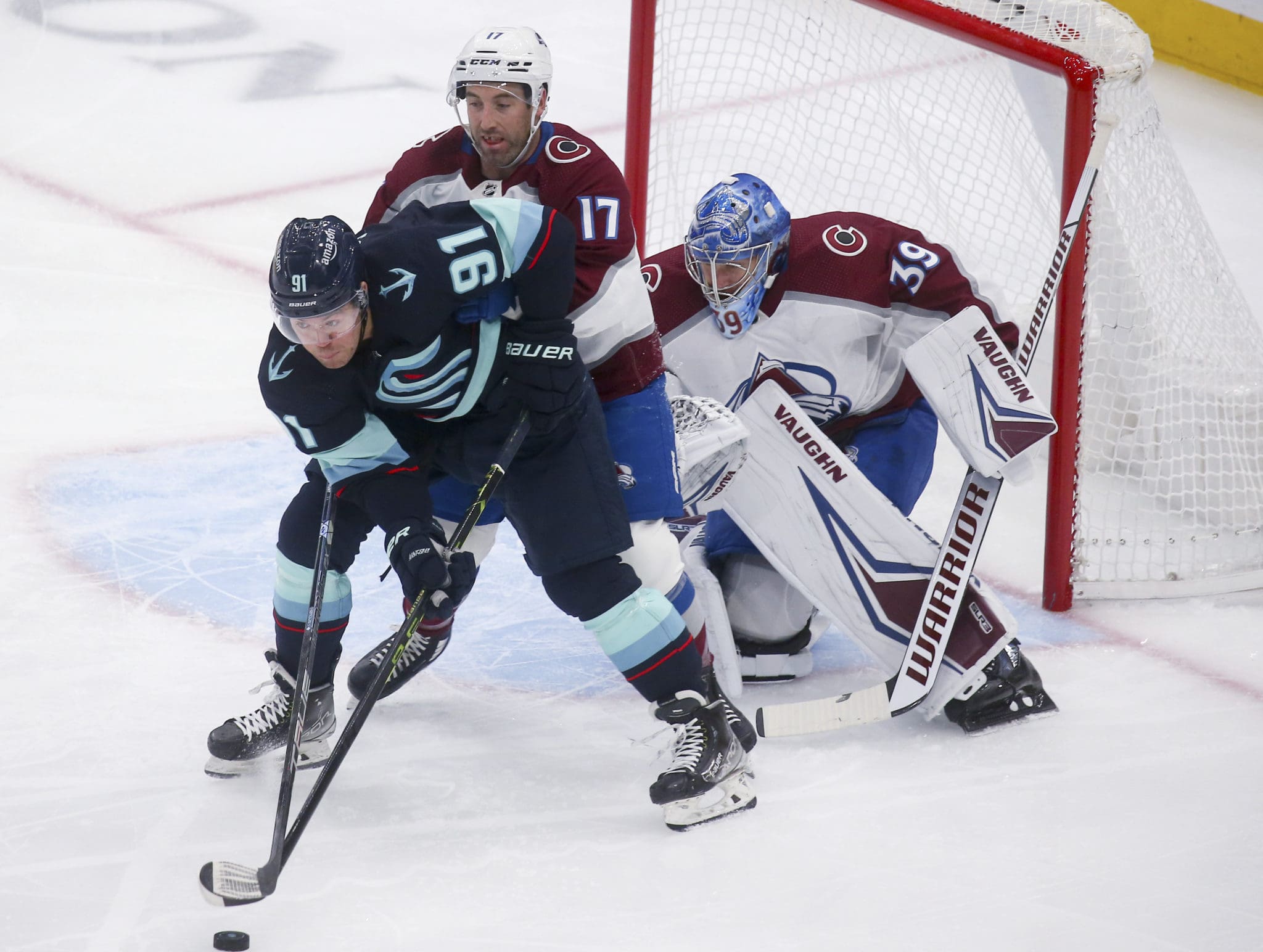 Pavel Francouz has likely played his final game in a Colorado Avalanche uniform.
The 33 year old netminder, who had offseason surgery on his adductors, has yet to play a game this season, and really hasn't been seen around the team. On Sunday, the Avalanche announced that Francouz will not return during the 2023-24 season, and he is heading back to the Czech Republic with his family. He is in the final year of his contract, and will be an unrestricted free agent on July 1, 2024.
The news doesn't come as a total surprise, as the organization hasn't given any specific updates on the goaltender when asked. I asked Bednar just earlier this week if there was an update, and was told "no."
While it isn't a surprise, it's a total bummer. When healthy, Francouz was one of the best backup goaltenders in the NHL. During the 2021-22 Stanley Cup run, he was incredibly important, filling in while Darcy Kuemper recovered from his eye injury. The Avalanche did not lose a game with Francouz in net during that Cup run.
Just last season, Darryl Sutter said the Avalanche had the best goaltending duo in the NHL with Francouz and Alexandar Georgiev. Fast forward to today, Georgiev is struggling, and Francouz won't be coming back. A tough turn of events, but still plenty of time for Georgiev to figure things out.
Beyond being a good goaltender, Francouz was a great guy to talk to in the locker room, and one of the nicest players you'll come across. Best of luck to him and his family in the future, as it's very possible he has played his final NHL game.
Kiviranta Signs
When Joel Kiviranta agreed to play in the AHL, you knew an NHL contract wasn't far behind. On Sunday, the Avalanche made it official, as Kiviranta signed an NHL deal for the rest of the season.
He's expected to join the team and meet them in Seattle on Monday.
The veteran forward has played 10 games for the Colorado Eagles, picking up two goals and six points. Riley Tufte was sent down again after the game, and it's possible this is just a one-for-one swap.
Sam Malinski Recalled
There was another interesting development on Sunday.
After Bednar announced a few players were "dinged up" after practice, the Avalanche recalled Sam Malinski from the Eagles. With Caleb Jones already up, that makes it eight defensemen on the current roster.
Both Sam Girard and Josh Manson missed the "optional" practice Sunday, and it's possible they're both dealing with something.
We'll find out on Monday who the Avalanche might be missing when they take on the Seattle Kraken.