Avalanche Free Agency Watch: Nikita Zadorov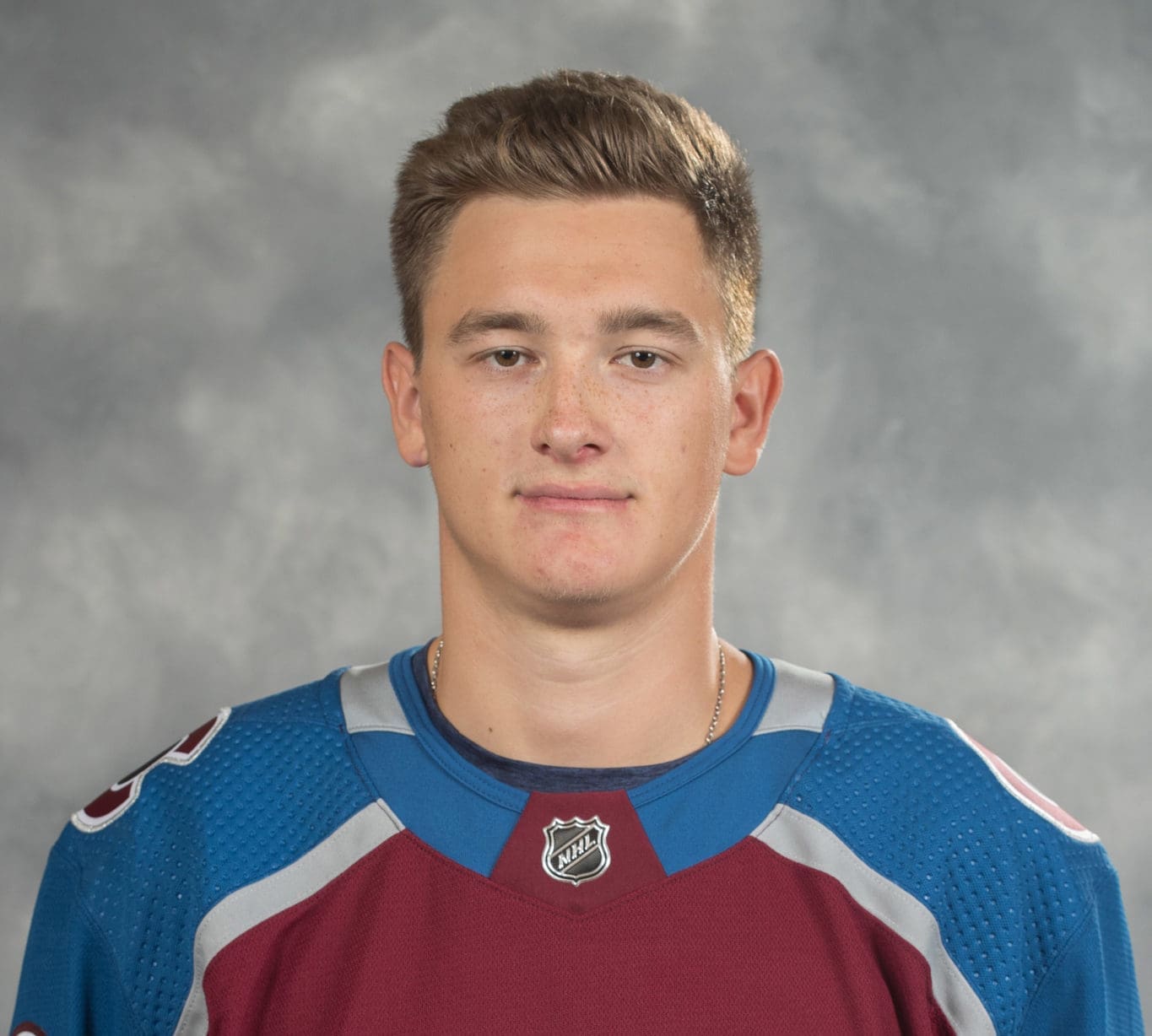 With the Colorado Avalanche season officially drawn to a close, it's time to turn our attention to what is sure to be an interesting offseason. According to CapFriendly, the 2020-21 Avs squad has 14 members currently signed on next season, leaving some decisions for GM Joe Sakic to make on some of his uncontracted players. With an estimated cap hit of roughly $59.1 million for next season's Avalanche, and with the NHL salary capped at $81.5 million, Sakic and Co. have roughly $22.4 million to work with…with plenty of work to do.
Colorado Hockey Now will work its way down that list of a few of the unsigned Avalanche and make a case for and against re-signing the prospective free agents, providing stats, analytical insights and opinions on the matter ahead of the opening of the NHL's free agency period beginning on Oct. 9.
---
A couple of days ago, we weighed the pros and cons of re-signing Tyson Jost. Today, we'll turn our attention to another restricted free agent for the Avalanche, one who is likely the only other player on the Avs roster that is more polarizing than Jost… Yes, I'm talking about Nikita Zadorov. 
The 25-year-old Avs defenseman is coming off a one-year, $3.2 million contract, in which he tallied his lowest numbers since the 2016-17 season. Of course, it was a pandemic-shortened year, and let's be real, his job was never to put up points anyway. He's no Cale Makar. Points matter very little in his case — it's just an observation. His main job is to aggravate, shutdown and be an all-around pest to the opposition on a nightly basis. Something he does fairly well…for better and often times for worse.
The Good
What Nikita Zadorov does best is play physical hockey. Sometimes that gets him into trouble or out of position or into the penalty box. In fact, since joining the Avalanche in 2015, Zadorov has racked up 328 penalty minutes during the regular season, the most of any Avs player in that span. 
Since arriving in Colorado for the 2015-16 season, the one they call "Big Z" has led the team in hits….and it isn't even close. His 887 hits is a healthy lead over next-best hitter Gabe Landeskog (639). Zadorov also ranks sixth in the NHL in regular-season hits since the 2017-18 season.
Zadorov is adored by fans and has become a favorite over his five years in Colorado. His teammates also rave about his humor and ability to keep things loose in the locker room. His character might be the only thing he has going for him these days…because defensive ability certainly isn't.
The Bad
His defense. 
Unsurprisingly, Zadorov's CorsiFor numbers were the worst of the six starting D-men on the Avs' blueline, but not as bad as one might think. With a 50.49% CorsiFor, that's still in the positive range. During the regular season, Zadorov was on the ice for the second-most goals against of any Avalanche defenseman. Not good, considering his only job is to keep pucks out of his net. 
Let's take a step into the film room and examine the final goal against of the season in Game 7 of the Avs second-round series with Dallas:
Zadorov is clearly caught staring at Andrej Sekera and allows him all the time and space in the world to post up behind the net to find a wide open Joel Kiviranta for the OT winner. That play could be viewed as a microcosm for Z's defense. Too often he got caught staring at the puck rather than playing it. Too often he was out of position. And that's one too many times if you're an NHL defenseman.
Here's another example of Zadorov making an ill-advised defensive play. As he does so often, Zadorov opted to go for the big hit rather than making the smart play on the puck: 
Here you can see Zadorov could've easily cut that puck off from ever reaching Klingberg, but instead he pulls back at the last second and opts for the hit. Klingberg was easily able to poke the puck forward to the open Stars forward (who, by the way, was Zadorov's man) to set up the Stars goal that put the Avs away in Game 1. 
Zadorov has had his fair share of quibbles and qualms with the coaching staff over the years. On multiple occasions throughout this past season, Zadorov was benched by head coach Jared Bednar for performance — and attitude — issues. That's irrelevant to his defense, but an important note nonetheless.
The Bottom Line
While he's adored by his teammates and fans, at the end of the day, Zadorov is just not a great defenseman. He's been serviceable over the years, but with names like Conor Timmins and Bowen Byram ready to go by next season, there just might not be space for a guy like Zadorov anymore. I wouldn't expect him to be re-signed…unless he's willing to be the Avs' seventh defenseman from here on out. 
Projected Contract: Not offered