Avalanche Season In Review: Health The Biggest Question For Dynamic Bowen Byram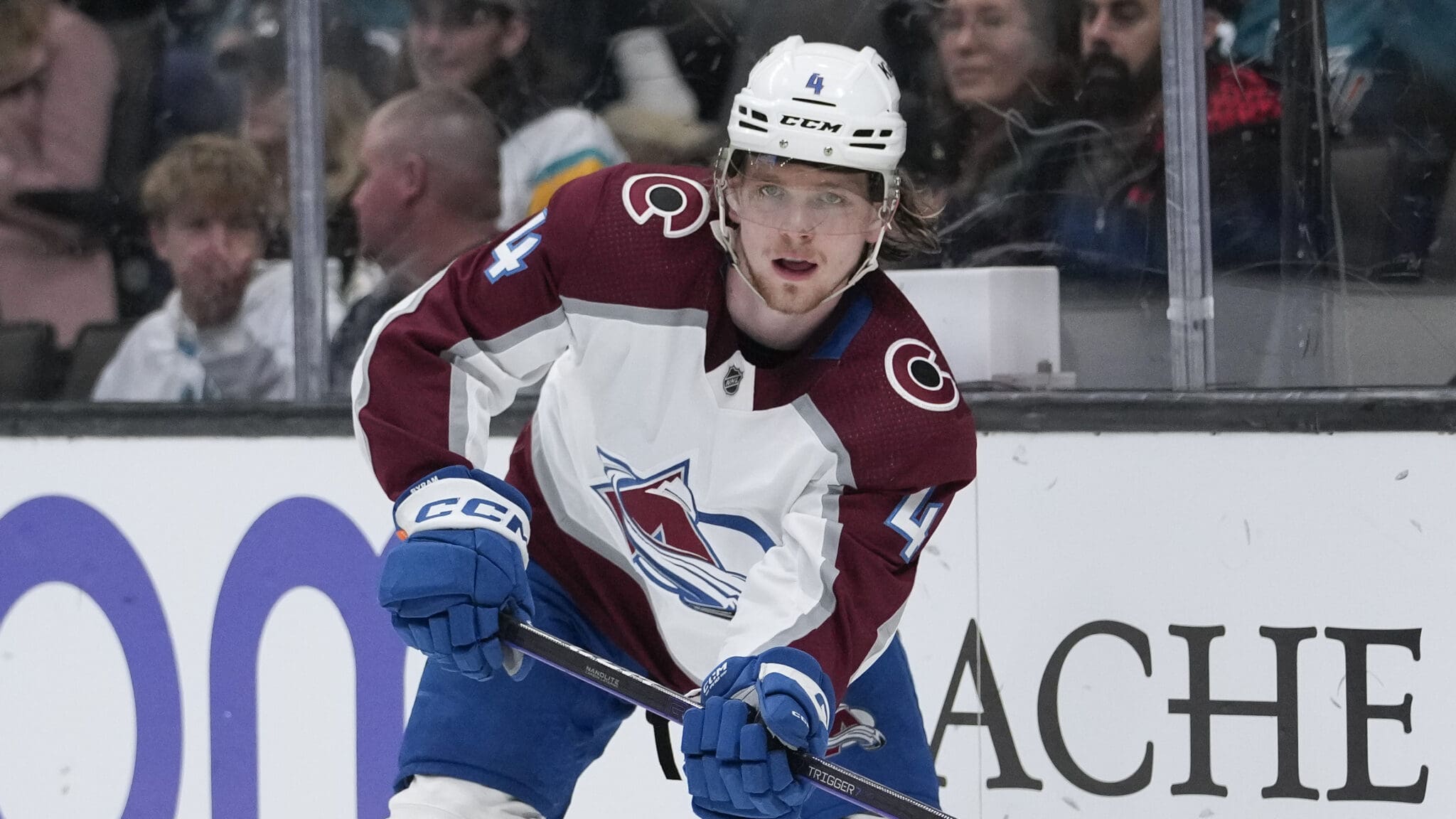 With the season for the Colorado Avalanche complete, it's time to take a look back at the individual players and how they performed.
Next up is Bowen Byram.
Let's take a look at his numbers from this season.
Games: 42
Goals: 10
Assists: 14
Points: 24
CF%: 50.64%
TOI: 21:53 per game
There is no question that when Bowen Byram is healthy, he's a very important part of the Avalanche blueline.
But for another year, he wasn't able to stay healthy over the course of a full season.
Byram had a great start to the 2022-23 season, picking up five points in the first six games. When the team went to Finland, he played in the first game, looked set to play in the second game, and then was a scratch. That scratch turned into a three month absence.
The good news, however, is that this absence had nothing to do with his head. A lower-body injury, which was never truly revealed, lingered much longer than the Avalanche expected. When Byram returned, his impact was immediate.
On some nights, he was everywhere. A lot of evenings, the damage he was doing was in the offensive zone. In the middle of March, he scored a beautiful goal, recognizing the Montreal defense was tired and exposing it. That goal was one of his 10 on the year. If you prorate that goal total out over the course of a full season, you're looking at nearly 20 goals, with the majority of them coming at even strength. On a team with Cale Makar, he's a massive weapon for the Avalanche. Most nights, that is.
Before the postseason, I declared Byram to be the teams x-factor, but during the Kraken series, he wasn't really much of a difference maker. He wasn't alone in that sense, but considering what he did in the playoffs the year before, his performance was a little disappointing. Bednar did experiment more with him and Makar together, which could be a very interesting pairing in the future.
The other interesting thing in all of this are Byram's underlying numbers. His stats, obviously, are very good, but the team doesn't necessarily perform great with him on the ice, at least compared to his teammates. He was fourth on the defense in shot share, but a fair bit behind Makar, Toews, and Girard. In terms of expected goals-for percentage, only Josh Manson was below him, and Byram had the worst high-danger chances for percentage. That essentially means the other team out-chanced the Avalanche quite a bit with Byram on the ice. It's not the end of the world, but it's interesting, and something that is probably coming up in contract negotiations.
Season Grade: B
Byram's talent is not in question, but at 21, there are still some things to iron out in his game, which is to be expected at that age. He's a game-breaker, giving the Avalanche a few on defense, setting them apart from other teams. Health, however, continues to be a huge question mark. Byram is a big part of the current defense, and a huge piece of the future, but the team can't get the full benefits of that if he's not playing. His on-ice production has been pretty consistent the last two years when healthy, so you have an idea of what you're going to get from him. Just have to see it play out over a full season.