Cale Makar Makes History…Again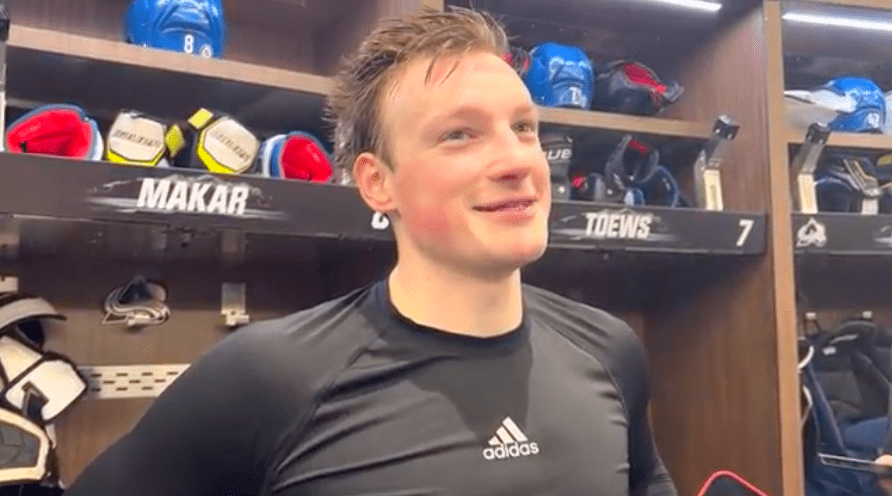 On Tuesday night, Cale Makar made history again.
Better get used to it, Avalanche fans.
With his assist in the second period on Logan O'Connor's shorthanded goal, Makar became the fastest defenseman to 250 points in NHL history. The Avalanche defenseman needed just 241 games to get there, beating out Bobby Orr by 6 games.
When the statistic flashed across the ESPN screen, it showed the other four defensemen in the top five.
Hall of famer. Hall of famer. Hall of famer. Hall of famer.
Pretty good company.
And when he calls it a career, Makar will also be a hall of famer.
Just last season, Makar became the fastest defenseman in NHL history to 200 points, accomplishing the feat in 195 games, so he's kept up a point-per-game pace since then. Pretty remarkable stuff.
The 24 year old is already off to another hot start with the Avalanche, picking up four points in Colorado's first three games. He's a big reason why Colorado has started strong, winning their first three games of the year. Perhaps the best part of it all is that Jared Bednar and his staff haven't had to overwork him, as his minutes have been very reasonable. Against Seattle, he didn't even hit 23 minutes. Considering he led the NHL in time-on-ice per game last year, that's a big win for the coaching staff.
Makar and company will head home to play their home opener on Thursday against the Chicago Blackhawks.