Avalanche Game 16 Plus/Minus: Dominant Nichushkin, Top Pair Excels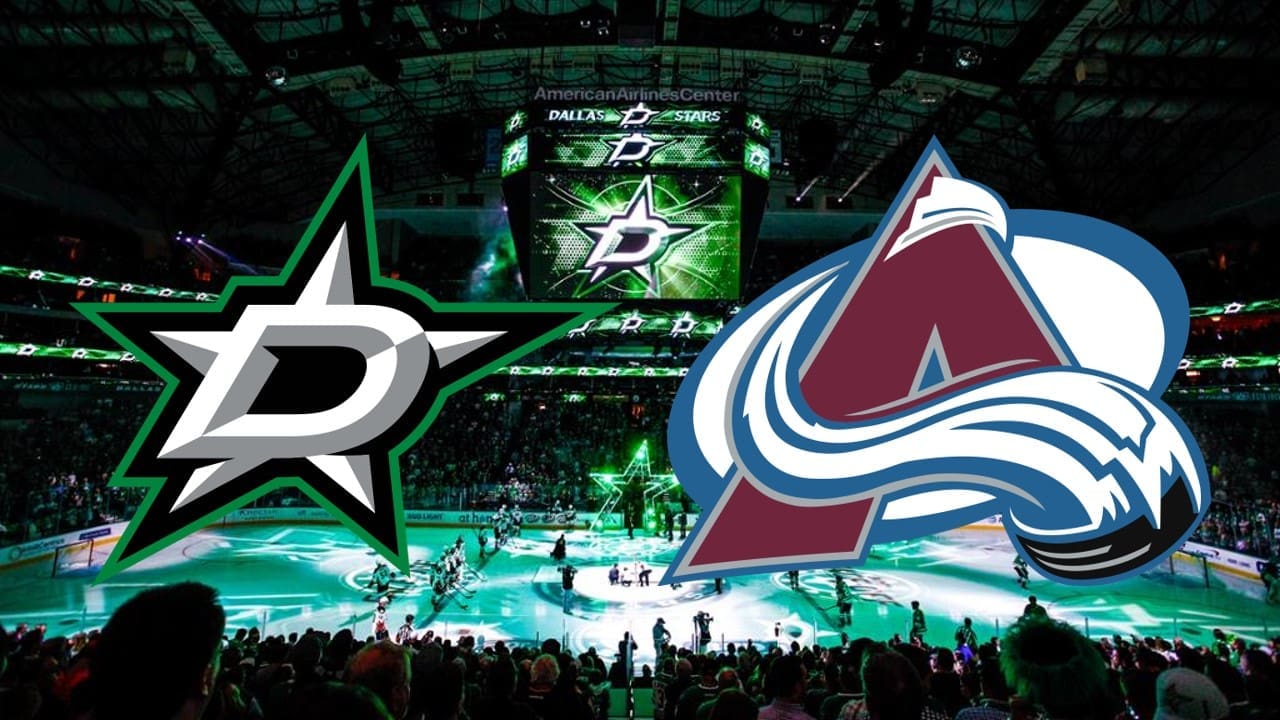 As with every game, you take the good with the bad, so time to take a look at the pluses and the minuses in the game against the Stars for the Colorado Avalanche.
+ Big Val
Did that goal in the third period mean a little bit more to Valeri Nichushkin? Playing against his former team, it sure seemed like it, but his dominance on Saturday night started well before he scored in the third period.
In the second, with the game 2-0 for Dallas, Nichushkin had a power move and drive to the net around the defender that we honestly have not seen a ton of this season. It didn't go in, but that's the type of play he needs to make more. In the third, he was far and away the best player on the ice. Overall, he led the team in 5-on-5 shots on goal and expected goals. Since Artturi Lehkonen has gone down, he has stepped up his game in a big way, and is starting to get going at even strength.
+ Mental Fortitude
Against both Vegas and St. Louis, when the game started to get away from the Avalanche, they crumbled. It looked like there was a chance that was going to happen on Saturday night. They weren't even playing all that poorly, at least in the second period, but the first scoring chance they gave up resulted in a goal against, and it just seemed like it was going to be one of those nights.
To their credit, the Avalanche didn't let it get out of hand. They kept working and stuck with it. Alexandar Georgiev made some big saves to keep the score at 3-0, something he didn't do in those other two games, and the penalty kill came up huge. That 5-0n-3 kill by the PK got some momentum going, and then the Miles Wood goal really got Colorado back in the game. From that goal forward, the Avalanche were dominant. In the final 27 minutes of the game, the Avalanche scored six goals. Meanwhile, Dallas only registered six shots on goal in that same time frame.
– Second Line
Coming off two strong games, the second line had a night to forget. Jonathan Drouin took another offensive zone penalty, and both Ryan Johansen and Tomas Tatar finished the game with exactly zero shot attempts at even strength. Johansen did manage to draw a penalty and score a big powerplay goal, but it's interesting that he finished last on the team in time-on-ice at even strength. These three were the only three Avalanche skaters to finish the game being outshot while they were on the ice. At least the other lines were going to the point where they could hide this trio a little bit.
+ Fourth Line Does It Again
It's not terribly sustainable for a fourth line to keep scoring like this one has been, but you have to take advantage of it while you can, and the Avalanche did it again on Saturday. While the Cogliano goal was a pure fourth line goal, the game-tying goal by Nichushkin came with 2/3 of this line out there as well. Fredrik Olofsson was technically the #2 center in terms of 5-on-5 minutes after MacKinnon, as Bednar is just rolling with the guys he trusts at the moment.
– Byram/Girard Pair
There's some bad luck involved when it comes to getting scored on four times in the last two games, but it was a struggle for this pair on Saturday, and late in the game, we did see the staff move away from this duo a bit. Girard's turnover leading directly to the Stars third goal is what will show up on the highlight reel, but it started with a Byram giveaway. This pair was also out there for the 5-on-2 rush that didn't even result in a shot attempt for the Avalanche.
When separated, they looked fine, and the numbers back it up, but it wasn't their night together.
+ Third Line Cannot Be Stopped
Do the Avalanche really have something here with this trio? Since being put together, they've been pretty dominant. Ross Colton now has four goals in his last six games, and seems to be figuring things out at the center position. I feel Miles Wood has come about as advertised this year, and the points are starting to come for him, and then you have Logan O'Connor. His speed and work ethic has been a natural fit on the right wing with those two.
Against a team like the Stars, who have depth up and down their lineup, a group like this can make a real difference. They, once again, had the best shot metrics of any line on the team, and scored the goal that got the Avalanche going offensively.
The bottom six looks much different this season compared to last year. The second line? Still a work in progress.
– MacKinnon "Slump"
Okay, Nathan MacKinnon has 13 points in his last 10 games, so a slump for him might be a little different than a slump for everyone else, but in that timespan he has just two goals. On Saturday night, he really was held in check by the Dallas Stars, which is what makes the comeback all the more impressive. I think a few of his shots were the spinning backhand attempts, which weren't super dangerous. The Avalanche were still dominant when MacKinnon was on the ice, so he does have impact the game when he's not scoring, but I wouldn't go and say this was his best night.
+ Makar and Toews
Cale Makar with back-to-back three assist games, and Devon Toews is again finding ways to get involved offensively. With the second pair struggling the way they did, it was imperative these two play well, and they did just that. Makar has almost caught Quinn Hughes in terms of point production, and leads the team in scoring.
The play by Makar on the 5-on-3 to attack Matt Duchene, who didn't seem to expect pressure, killed off a large chunk of that powerplay, and shows the difference he can make in all facets of the game. It's also nice to know that when that other pair is struggling, they can separate these two to stabilize both Byram and Girard. There seems to have been less mixing and matching on the defensive pairs by Nolan Pratt this season, but it's a nice trick to have up your sleeve.